The Graham Coat of Arms is thus described:

"Quarterly, first and fourth gold, on a chief black, three escollops of the field for Graham. Second and third quarters silver, three roses, red, barbed and seeded proper for the title of Graham of Montrose.

CREST.
"An eagle wings hovering gold, perched upon a heron lying upon its back proper, beaked and membered, red.

SUPPORTERS.
"Two storks proper, beaked and membered. red.
"Motto - 'N'oubliez.'

The whole meaning - Graham of Montrose, a noble family."

The seal of the "Great Marquis" is in the possession of George Coventry referred to in the footnote on page first of this lineage. He describes it in a letter in this wise: "It has descended to me from my great grandfather, Augustine Graham, and was once the property of The Great Marquis himself. It was brought to America by James Graham, Attorney General, the first of his deccendants who emigrated hither. The seal is of brass, the handle about four inches in length. The device upon it is a shield bearing the three roses of his title same as on the family arms, and that is surmounted by the coronet of a Marquis. The whole is surmounted by the emblem of some order to which he belonged. After the restoration of the Stuarts the title was raised to a dukedom, April 24, 1707, and all who bore that rank, it being higher, used a ducal coronet upon their seals, in lieu of that belonging to a Marquis. Thus in addition to family tradition, the testimony of the seal itself attests its genuineness."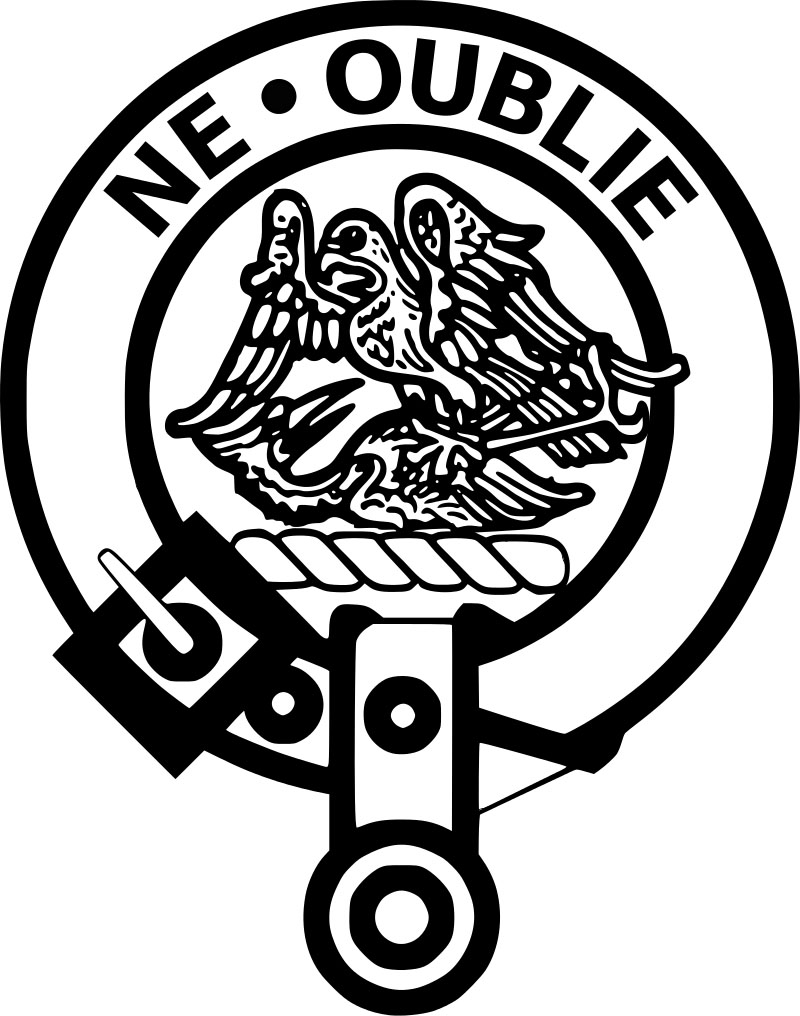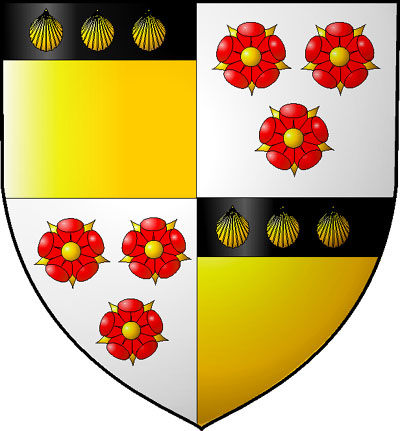 James Graham, Marquis of Montrose, left two sons, James and John. James succeeded to his father's estate, and John, it is said, married Isabella Affick. and their son James Graham was Attorney General of the Province of New York. (Mrs. Martha J. Lamb, in her history of New York City, I think puts him down as son of the Great Marquis. According to the family tree this is an error which she and other historians have fallen into.) He was a merchant in New York in 1678, and later was proprietor of lands in Ulster County, Staten Island and New Jersey. December 10, 1685, he was appointed Attorney General of New York under Governor Thomas Dongan, who in the fall of 1686 writes in his report "that Mr. Graham is Attorney General and Supervisor of all Patents and soe made upon Mr. Rudyard's going from this place to Barbadoes, and is a person understanding in the law, it being his whole business." October 8, 1687, he became a member of the Council, and when the Governments of New England and New York were consolidated, he removed to Boston as Attorney General to Governor Andros, on whose downfall he was committed to prison.
In 1691 he returned to New York, was chosen member of the Assembly and elected speaker. Sloughter was then Governor, and Thomas Newton, his Attorney General, having left the province in April of that year, George Farwell was appointed to fill his place. He was Governor Andros' Attorney in the revolution under Andros in Boston, and was imprisoned for some alleged illegal prosecutions. He later went to England, and returned to America, and was appointed Attorney General, successor to Newton, to prosecute Leisler and his associates. His appointment not being satisfactory, James Graham was again appointed Attorney General in May, 1691, and is said to have been "the mortal enemy of Leisler and Milborne," during the exciting events of that time. He was speaker of the Assembly from 1691 to 1694 and from 1695 to 1698, and part of 1699 - nearly nine years - when the Leisler faction being in the majority, the house voted a bill of indictment against their opponents. To avoid his signing the bill, being speaker, he was called to the Council in May 1699. This principally closed his public life, he attending the council for the last time July 29, 1700. He was deprived of his office of Attorney General on the 21st of January, 1701, but a few days before his death, which occurred at his residence in Morrisania, Westchester county, N. Y.
His will is dated January 12, 1701, and is on record in the surrogate's office in New York. He bequeathed all his property share and share alike to his children Augustine, Isabella, Mary, Sarah, Margaret and John. Sarah married a Mr. Chappel, emigrated to England, and was the mother of Rev. Graham Chappel, a clergyman in Nottinghamshire. Isabella married Hon. Lewis Morris, first Provincial Governor of New Jersey. Their children were Elizabeth, Margaret, Arabella, Annie, Robert Hunter, Lewis (father of Governeur and Lewis Morris, signer of Declaration of Independence) Mary, Euphemia, another daughter who married - Kearney, ancestor of Genl. Phil. Kearney, and still another daughter who married - Ashfield. Many are the descendants of Lewis Morris and Isabella Graham.
In an obituary at her decease in 1752 this language was used: "Liberal without prodigality, frugal without parsimony, cheerful without levity, exalted without pride, in person amiable, in conversation affable, in friendship faithful, of envy void."