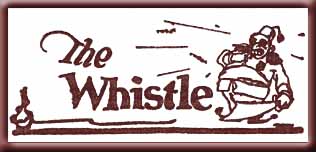 University of Chicago - The Daily Maroon
Dec 7, 1928
WE HAVE DANCERS
Didja notice in yesterday's comment on this Spanish outfit where Dick Kern was going to warble some soothing Spanish melodies on a Spanish guitar. Lovely thought. And Brother Fetherston was going to imitate Al Jolson n' all kinds of the sweetest things. I wish they'd dance though. The mental picture of Dickie and Georgie doing a fandango is perfect.


A CORRECTION
Le Jupon of yesterday is not Le Jupon aforetimes seen in these columsn but is Leon II who is the Le Jupon of yesterday and not Lee II who has graced our shapely column before now.

El Tigre

DEL IS CALLED!
A straight flush or what have you
A person or persons signing the jolly old nom de guerre of "Blackstone Hallite" has indited a most snooty epistle to these headquarters allowing as how Kid Del has departed from the way of righteousness and had ge-lifted a pome. They claim a Canuck lady beat Del to this Pride poem by about three years and two volumes. Del can explain everything though. She says so. It seems there was a friend who had a friend who had a friend who liked poetry. Just as simple as that. The friend quoted to a friend who copied for a friend who quoted it to Del. Anyway we back our contribs .. Our contribs right or wrong, may they not always be right.

"After all--A swimming meet is not a football game..."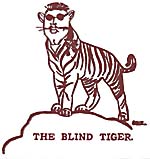 Family