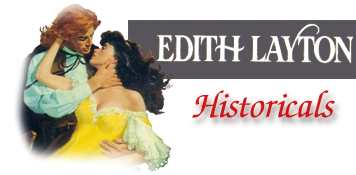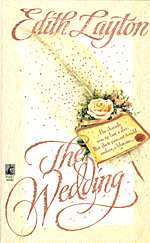 'THE WEDDING' REVIEWS
Mary Jayne Farpella
Affaire de Coeur
Edith Layton's ingenious characterizations and unique plot are just plain wonderful. The Wedding is loaded with humor, romance, and poignant emotions that are blended into a truly special read that will make your heart sing with joy.




Atlanta Journal
A marvelous story with more than its share of memorable characters.




Joan Hammond
Romantic Times
Fast-paced and brimming over with rich historical detail, Ms. Layton depicts this colorful era in all its glory.




Rendezvous
Eighteenth-century London comes alive under Ms. Layton's skillful pen...wonderful descriptions. Her characters blend naturally with their settings, giving the reader a story that is equally plot- and character-driven.




Manderley
Both endearing and funny, and if you can't see Hugh Grant in the movie version, use your imagination.




Catherine Coulter
Bestselling Author
The wedding between Crispin and Dulcie will leave you amazed and amused... How these two delightful people resolve their differences amidst all the interferring characters will captivate you.