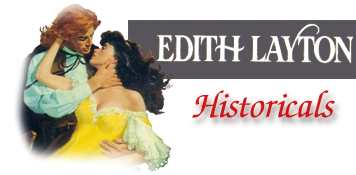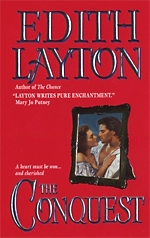 'THE CONQUEST' INSIDER NEWS



The Conquest wasn't planned. I never intended the CAD to spawn a series. It just happened. One book led to another. Drum, the Earl of Drummond was in every "C" book, but I could never find a story for him. He could admire his friends' lovers, but I - and he - could never find his own true love. He wouldn't have anyone I introduced him to. One by one, the wonderful women who appeared went to other men because they suited them, and no one suited Drum.

In truth? No one suited me! I didn't want to let him go to another woman.

I fall in love with my heroes, but they are like my children, and as with my children, I have to be courageous, wise, and unselfish enough to let them go when the time comes for them to leave the nest. I didn't notice I was being too possessive. But readers did. They emailed and wrote letters asking when Drum would find his soulmate. And I kept writing other mens' stories.

At last, I knew it was time.

....The fact that I was falling in love with another hero from a new book helped a little.

...Well, a lot. Mind you, I am not fickle. Say rather, I am a serial lover.

Thus: THE CONQUEST.

I hope you like it, and that you find Drum's fate as good as you would wish.