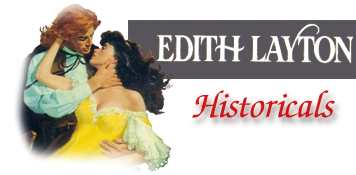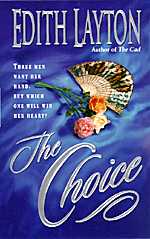 'THE CHOICE' INSIDER NEWS



I'm often asked where I get the inspiration for my characters, at least for their physical appearance. Many times, I must confess, they come from glimpses of passing strangers or famous entertainment personalities. When I was writing The Choice, I knew what Gilly Giles looked like because I'd introduced her as a young girl in The Cad and it was easy to know what she'd look like when she grew up.

I knew what Drum, Earl of Drummond, looked like. He'd been in The Cad, as well. Lord Wycoff was introduced in an altogether different book. His image stayed with me. But now, Damon Ryder...

I saw him in a film the week I was beginning to compose The Choice in my mind and I couldn't forget him, not because the movie was so good but because his face was so wonderful. He's young, he's devilishly handsome and he's not a bad actor. I'd always seen him in films with a modern setting, but this one was historical and he fit into it perfectly. It was the first historical film that he made. And he was perfect for Damon. I tried to describe him perfectly, too. You should be able to guess who he is.

But, then, sometimes my imagination runs away with me...

Which is a very good thing, when you come to think of it.