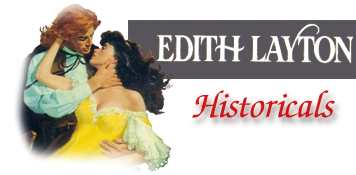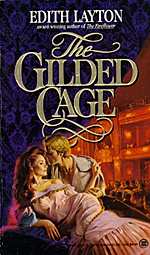 'THE GILDED CAGE' REVIEWS
M. Penna - Inside Romance
Edith Layton gives us a thoroughly delightful tale of love so pure, it can withstand the obstacles put in its path by society and individuals that try to thwart it.
The characters are not only believable, they are sensitive and very real. I found myself falling for Josh and his western drawl and applauding Lucy's ability to retain her integrity in a situation filled with temptations.
I enjoyed this novel more than I could possibly tell you. This one's a "keeper".




Kathe Robin - Rave Reviews
September 1991
Edith Layton's fascination and obvious adoration of the theater comes shining through this charming tale set in the tawdry world of the post-Civil War musical theater, chock-full of wonderful details of stage production and the public's obsession with operettas. The lifestyle of actors and actresses make up the crux of The Gilded Cage. Lucy and Josh's romance takes a back seat to Ms. Layton's love for the theater turning The Gilded Cage into more than a romance, but a novel centering on the changing musical theater. Look for the sequel with Josh's brother as the hero next year.







Edith Layton's Writings in Her Old Site
1997