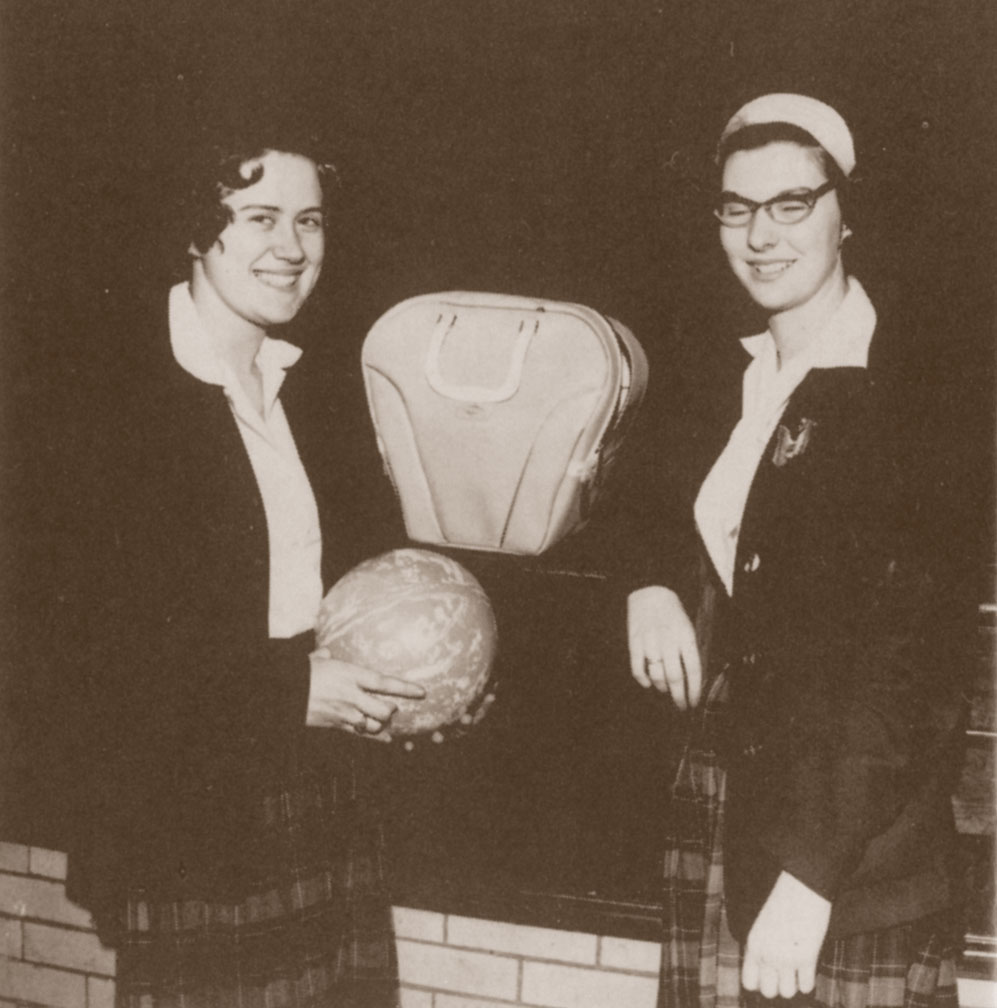 Bowling officers: Mardele Girmscheid and Kathy Kennedy.
School cheerleaders: Standing (l to r) Bonny Scanlon, Cathy Griffen, Sue Geary, Lynn Ahern, Nancy Turner and Betty Bax; kneeling (l to r) Sheila Wukitch, Judy Keller, Carola Murray, Donna Ziherle, Sally McPartlin and Cathy Deegan.
1962 Basketball Championship goes to Junior Homeroom 206 (row row l to r) Mary Gaul, Rosemary Draine, Diane Benkovic and Pat Pilat; Second row (l to r) Sally McPartlin, Deidre Clark, Barbara Kotas and Mary Aileen O'Callaghan; (bottom row 1 to r) Joan Innis, Carolyn Leick (team captain) and Virginia Brown.