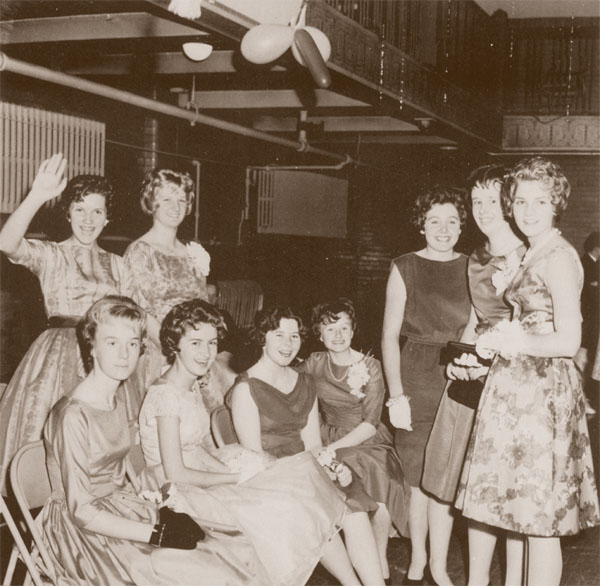 The camera interrupts the attention of the sophomores at "Rainbow Rhapsody." Standing (l to r) Mary Jean Bouhan, Patricia Funcheon, Mary Hogan, Mary Ann Kelly and Carol Munno. Sitting (l to r): Mary Lynn Barry, Kathy McAuliffe, Sandra Dunn and Penny Waters.
Sally Vukelich adds another to the already deserted corsage boxes lining a second floor window.
Jo Dee Creighton and her date pass through the "rain" to reach the dance floor.
Julie Calabrese enjoys a dance with her escort.
President, Ellen Erickson, crowns Claire Rohe the Rhapsody Queen.