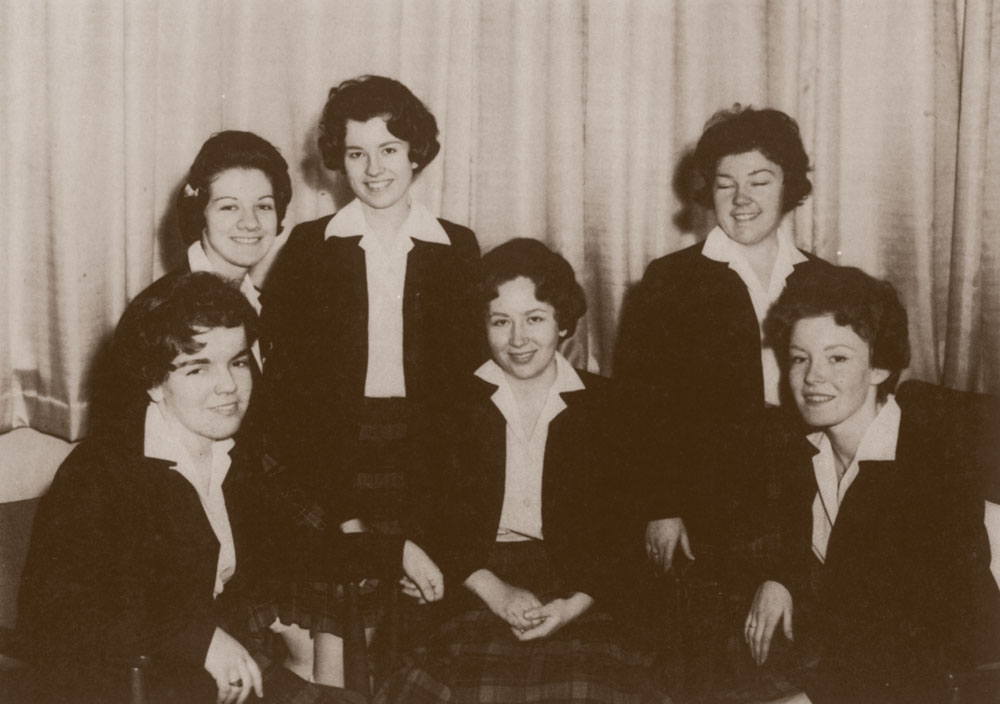 Red Cross officers are (back row l to r) Lynn Columbo, publicity; Elizabeth Lloyd, secretary-treasurer; and Sue Dunn, publicity; (front row l to r) Charlotte Knaus, publicity; Mary Swallow, president and Barbara Smith, vice-president.
Alumnae officers: Mary Jo Fingleton, vice-president; and Betty Duffy, president.
Mothers' Club chairmen: Betty O'Connor and Noreen Casey.
Hostess Club chairmen: Marianne Kapes and Mary Beth Schmitt.