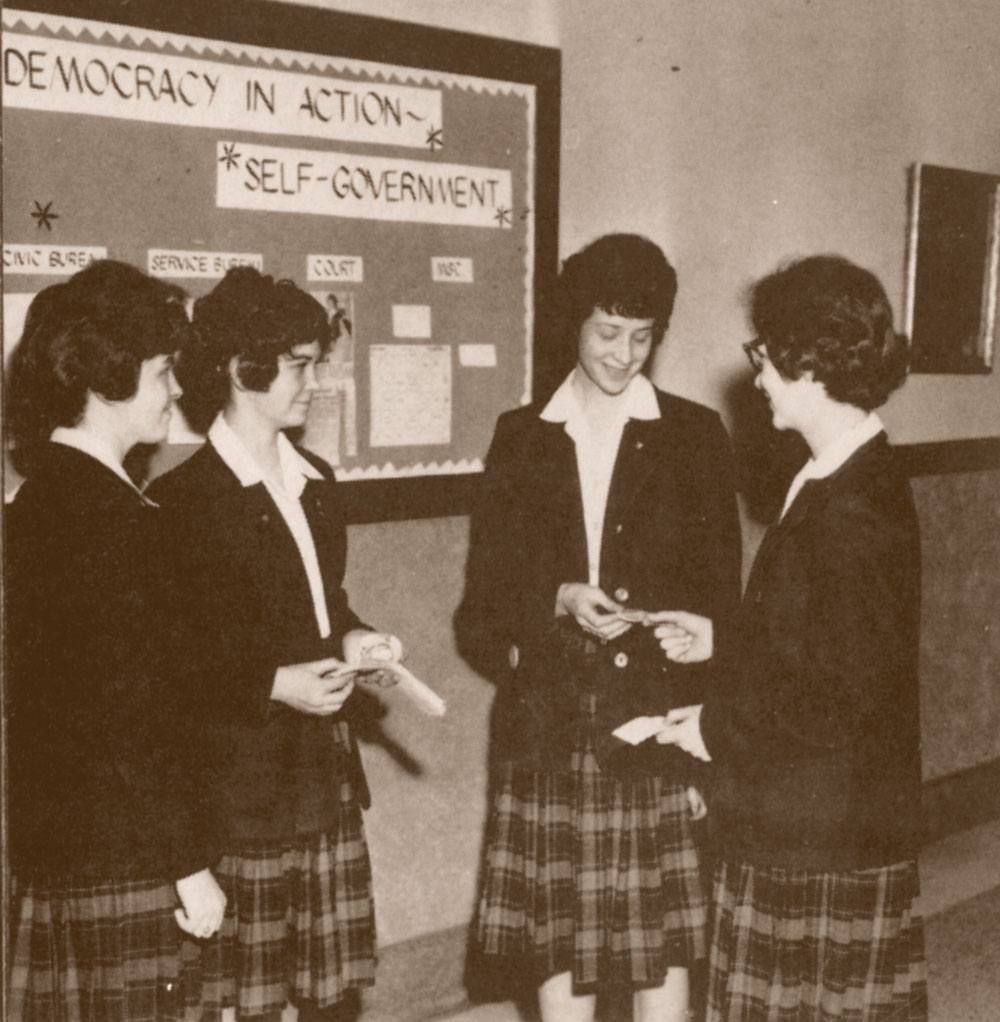 Nothing gets around Aquinas quite like the hallguard badge which Lenore Victor is receiving from Leslie Sullivan, senior civic, as Diane Quinn, junior civic, and Phyllis Russell stand by.
Marguerite Kolb checks with Patricia Conroy and Sharon Banasiak on the chair service procedures.
Publicity for Student Council keeps Mary Aileen O'Callaghan and Judy Gaffney in the show case quite frequently. Doris Crotty (not shown) is their third partner in the business.
Sue Taber witnesses Mary Agnes Carroll taking oath of office as junior judge as Kathy O'Keefe relinquishes her office.
Nanette Magnuson (right) reviews cafeteria regulations for Marion Morgan and Janice Miller.