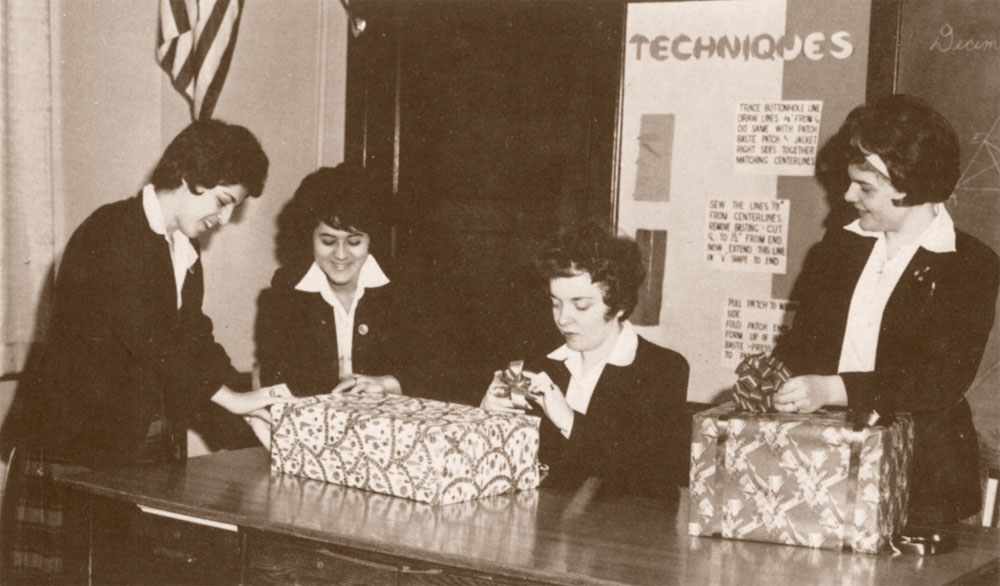 Home management students Joan Guzzo, Carole Zevala, Darlene Cathcart and Carolyn Johnson learn the art of Christmas gift wrapping.
Mary Ann Christensen sews against a deadline for the spring fashion show.
Practical application of the theories of jounalism was made this year by Nanette Magnuson (left) and Darlene Cathcart. Nan was the Aquinas reporter for THE CISCA NEWS weekly column "Chi-Hi News." Darlene's column "Teen Talk" was read weekly in THE CHICAGO DAILY CALUMET.