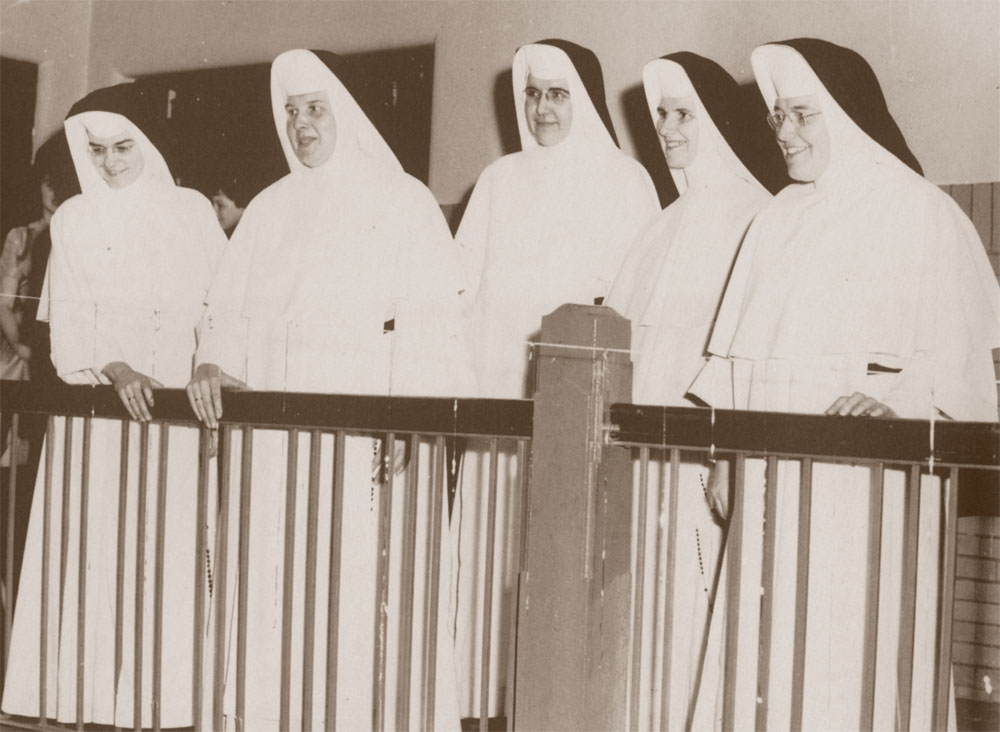 SOPHOMORE HOMEROOM TEACHERS get a good overview of the class dance. Looking from the balcony are (l to r) Sister Margaret James, Sister Eugene Mary, Sister Joan Patricia, Sister Marie Loretta and Sister Geralda.
HISTORY student, Chris Gurk stops Sister Marie Jerome with a current event question.
THE SUBJECT is chemistry and the smile is that of Sister Michael Henry.
FRESHMAN HOMEROOM TEACHERS look over 250 incoming freshmen. Instructing the largest freshman class this year are: Sister Jean Louise, Sister Thomas Owen, Sister Georgina, Sister Joseph Elizabeth, Sister Joseph Elaine and Sister Bernard Elizabeth.