Kathleen Kelly, Margaret Kennedy, Marcella Kirk, Patricia Knapp, Janetlee Knicker, Barbara Koss, Louise Koval, Sue Ellen Kubiak, Arlene Kurey, Dorothea Lanzafame, Elaine Lapon, Patricia Larkin, Irma Lawler, Joan Leahy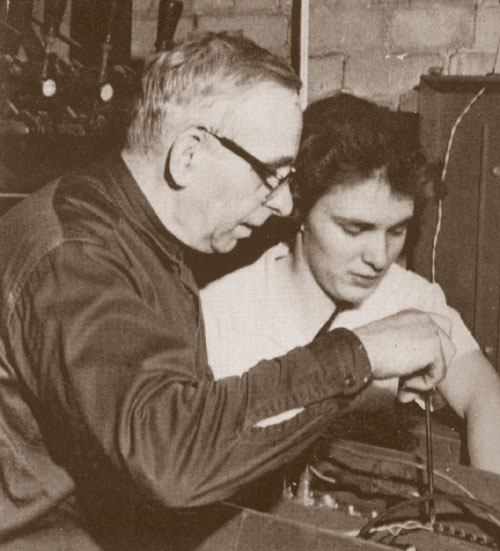 Al helping Pat O'Rourke at the controls.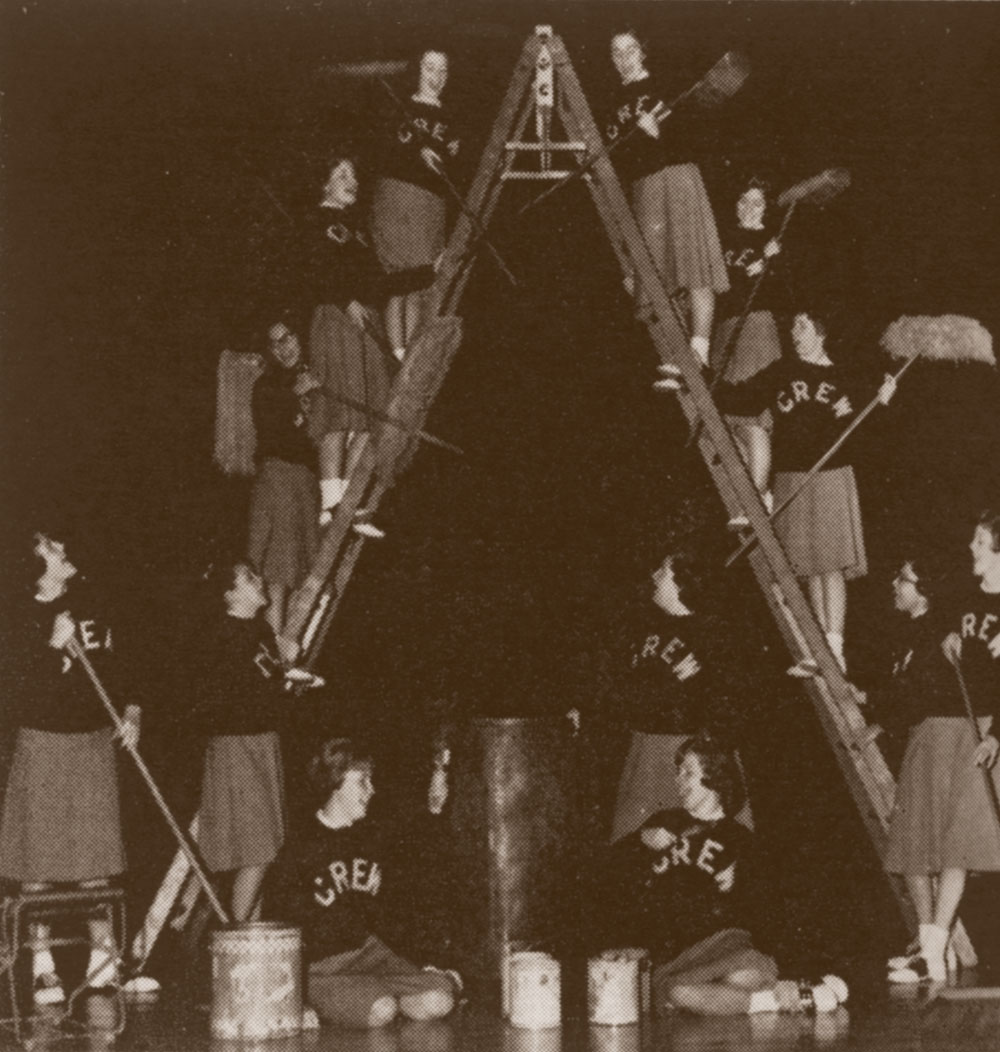 The stage crew and their "High Hopes".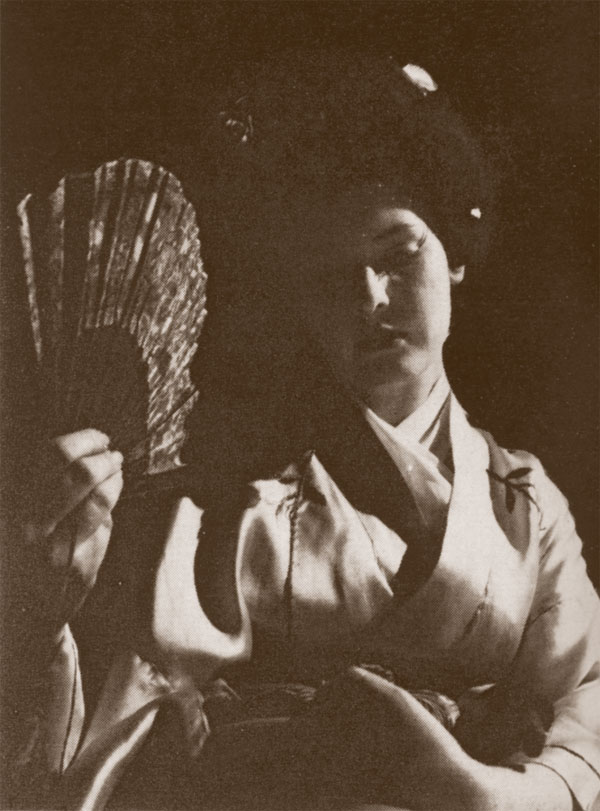 Ann McClelland as our lovely Japanese Christmas madonna.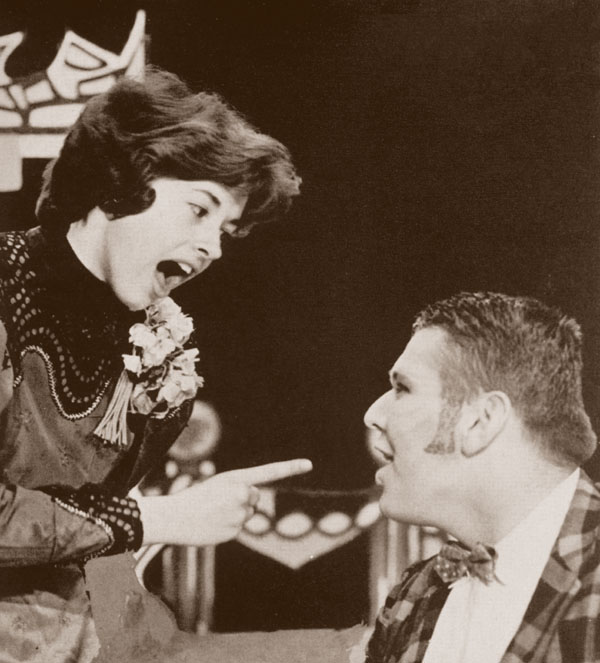 "See here, Mr. Vandergelder" - Sharon Craig, Robert Manion.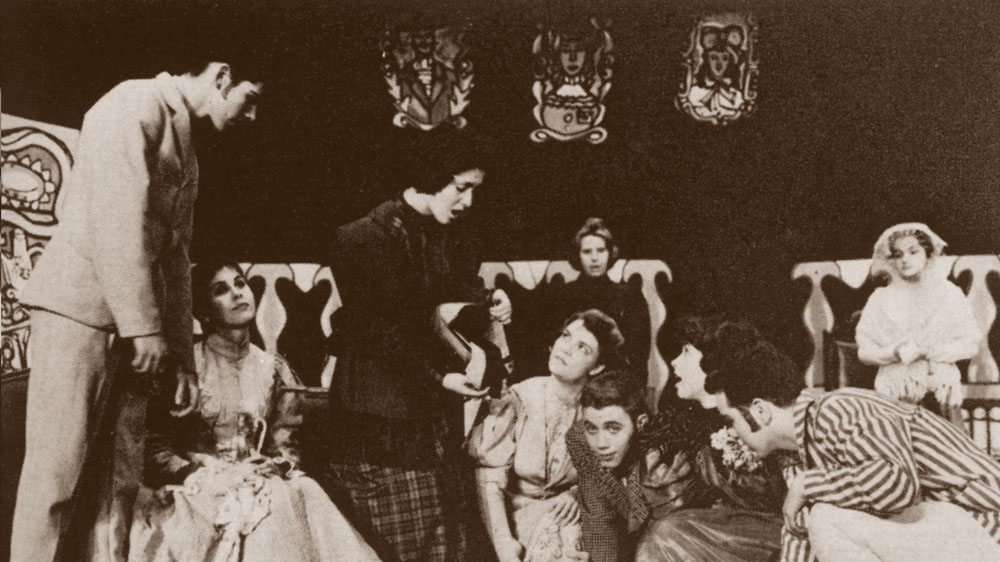 A frantic scramble as Jack Murphy, Ellen Dubach, Joan McAdams, Ann McClelland, Celeste Claussen, Bruce Anderson, Sharon Craig, William Peltzman and Rita Harte unravel the plot in "The Matchmaker."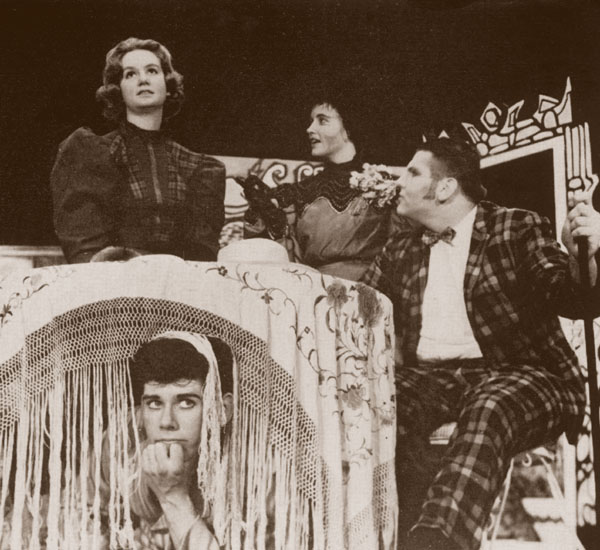 The inimitable Dolly Levi - Sue Costello "arranging" the affairs of Julie Ohlinger, Jack Murphy and Robert Manion.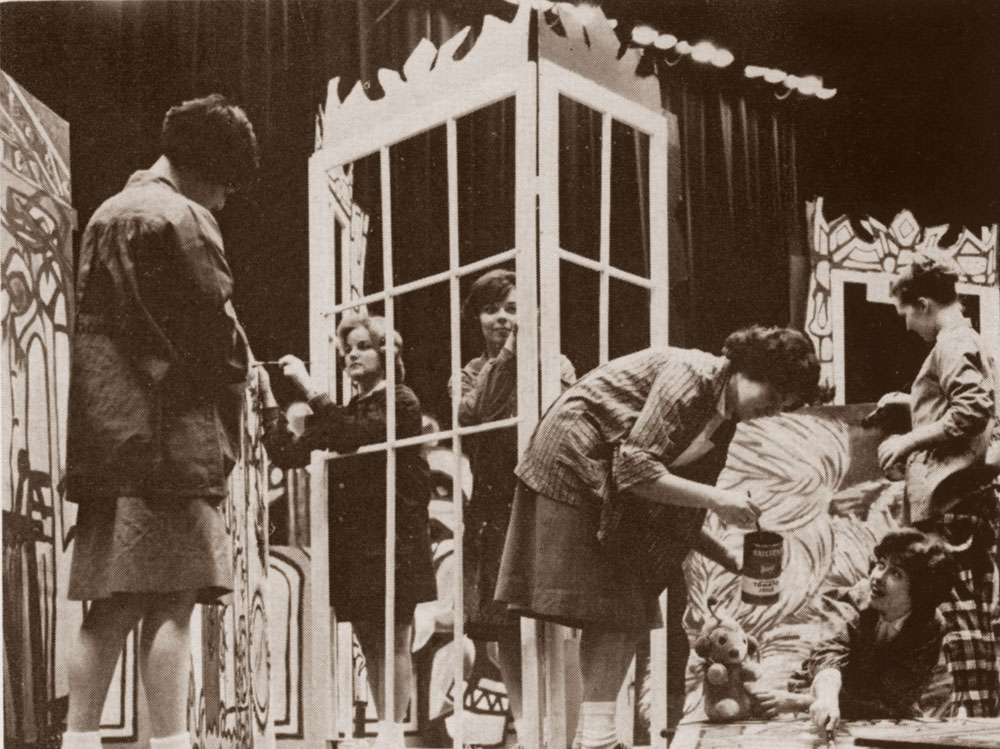 "Can you ever forget our 'strictly stylized' sets?" - Mary Ann Duffy, Merijean Morrissey, Pat Larkin, Peggy Lowry, Sharon Craig, and Pat Burdick and "george."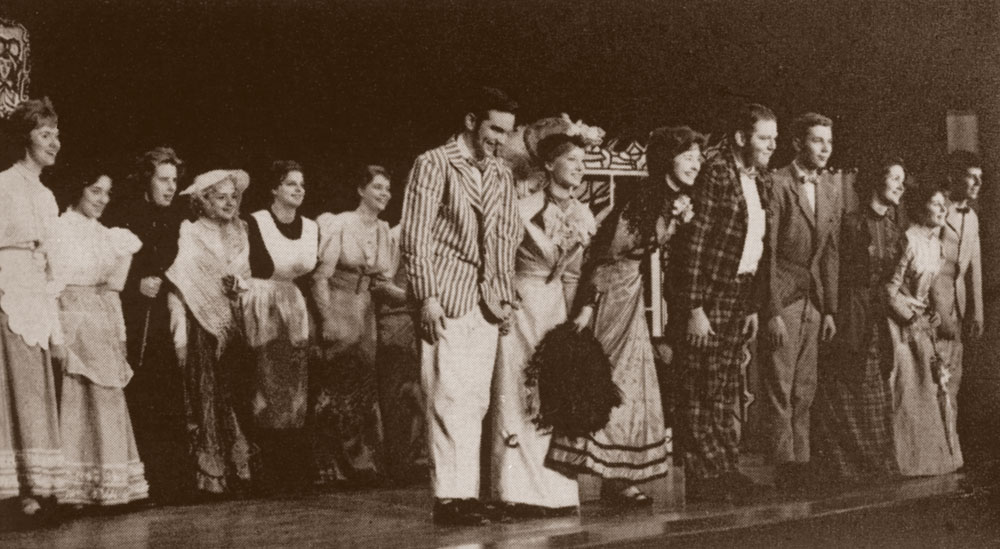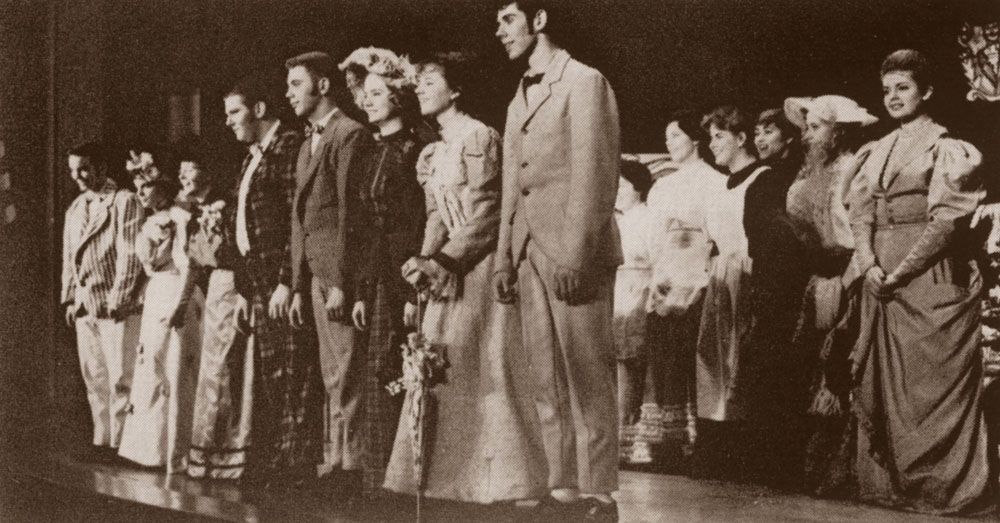 Curtain calls for both casts close the unforgettable Senior Play.