"my future will not copy fair my past."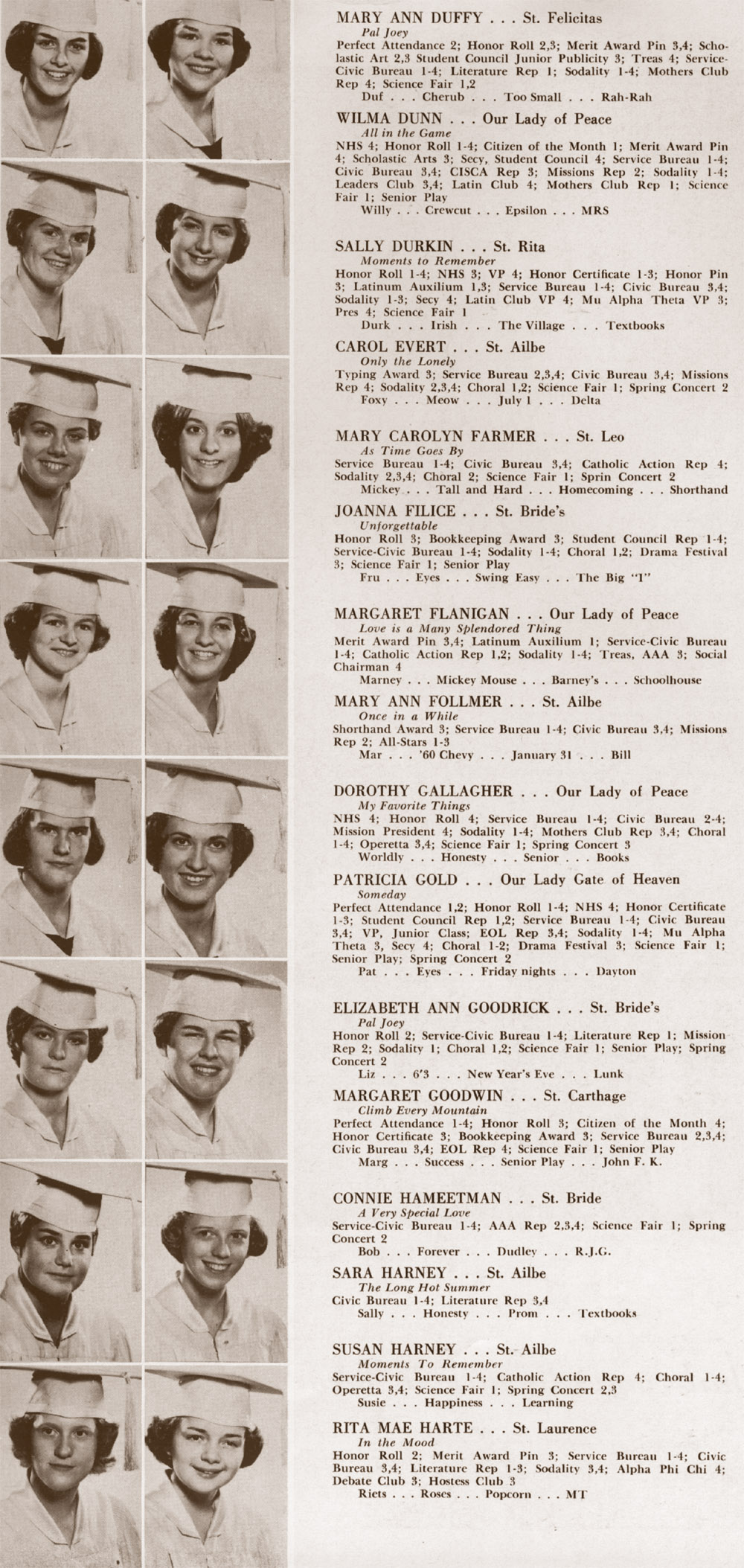 Mary Ann Duffy, Wilma Dunn, Sally Durkin, Carol Evert, Mary Carolyn Famrer, Joanna Filice, Margaret Flanigan, Mary Ann Follmer, Dorothy Gallagher, Patricia Gold, ELizabeth Ann Goodrick, Margaret Goodwin, Connie Hameetman, Sara Harney, Susan Harney, Rita Mae Harte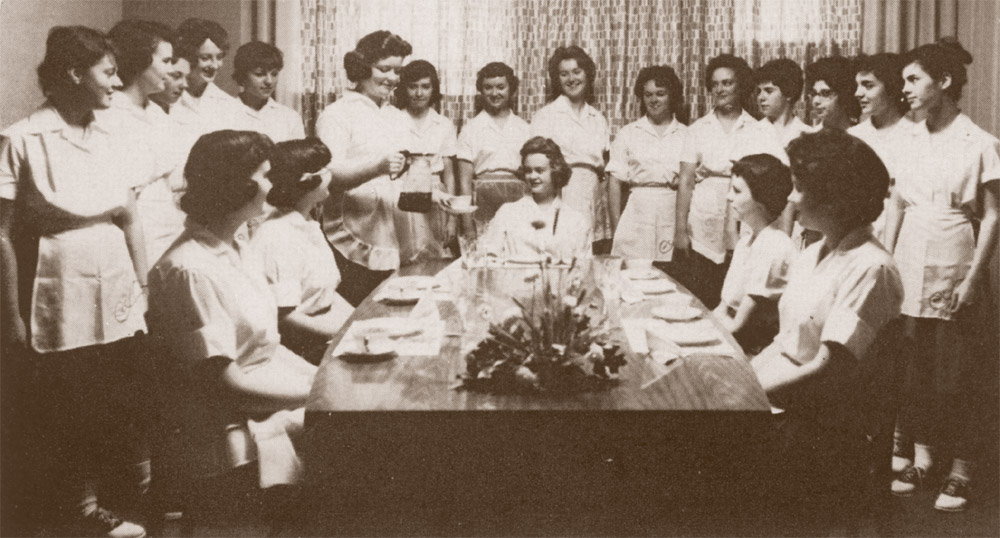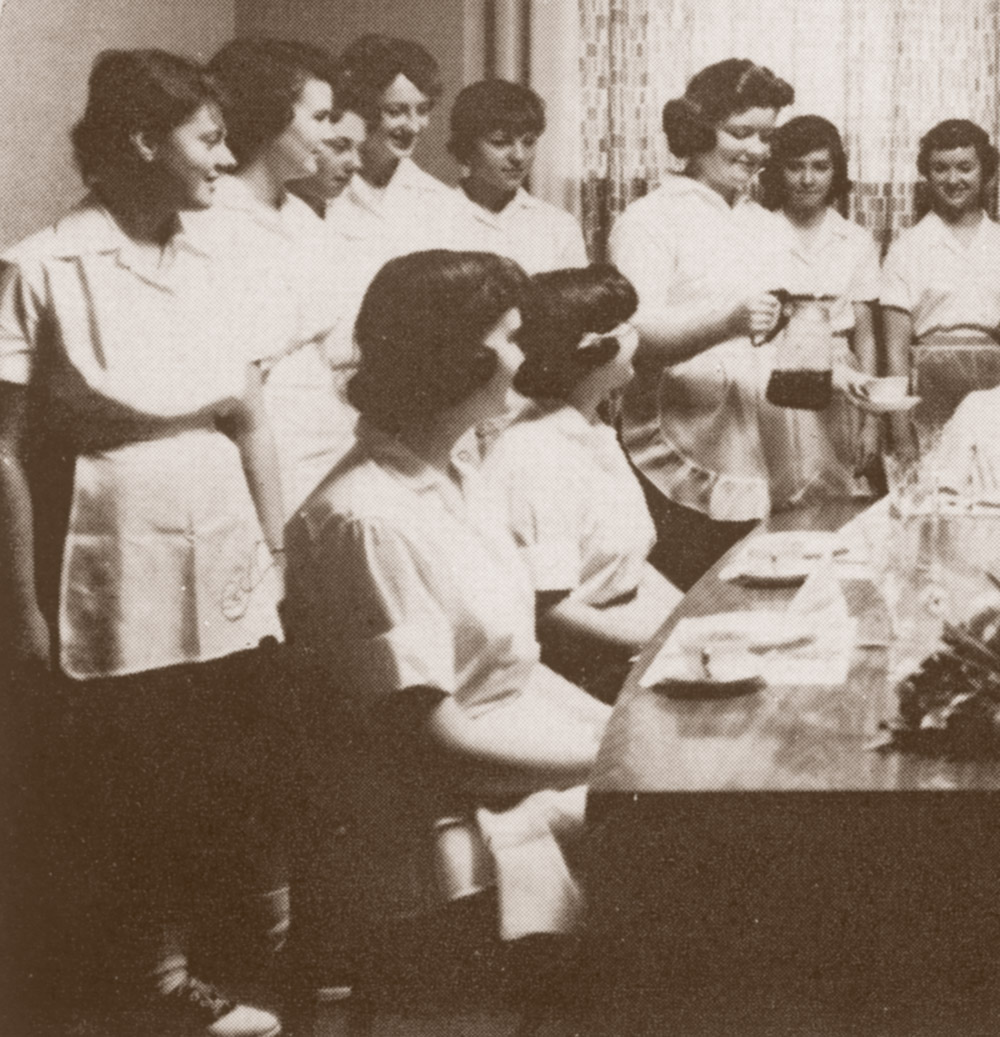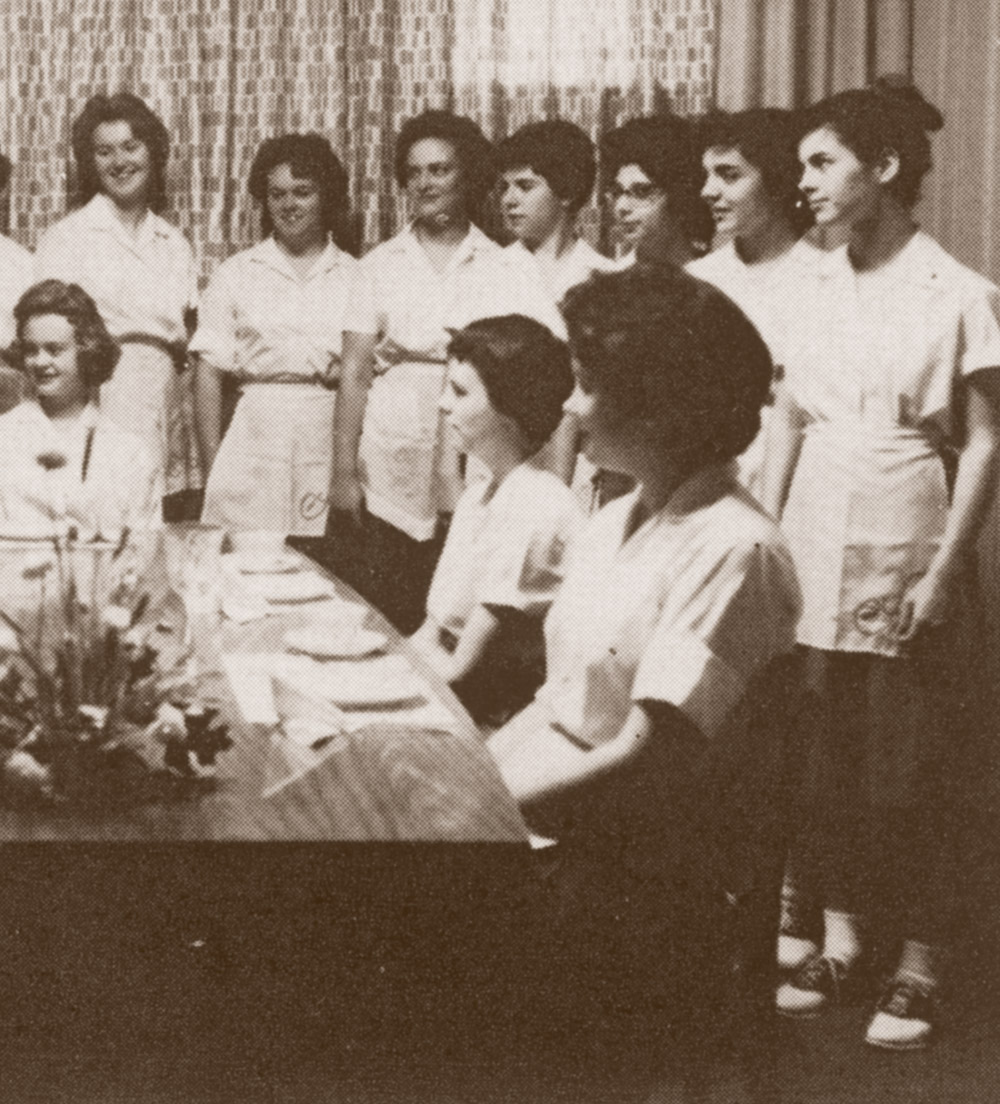 Margaret Harvey demonstrating the gracious serving of a Fall luncheon. (please help identify)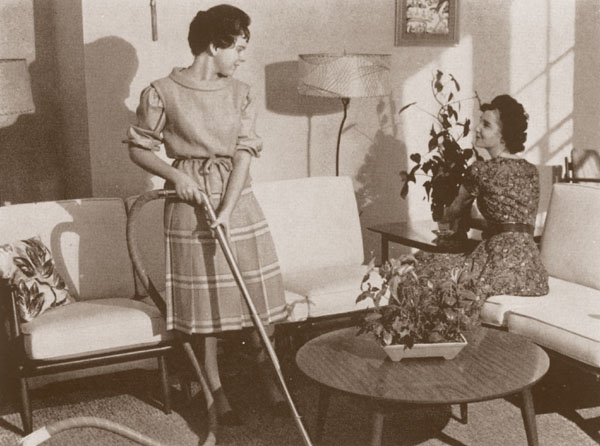 Karen Quigley and Mary Lou McKernin putting Home Management techniques to work.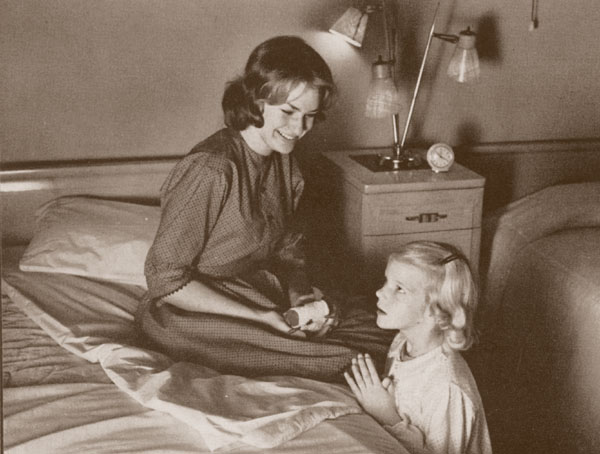 Marie Keenan helping her little niece with night prayers.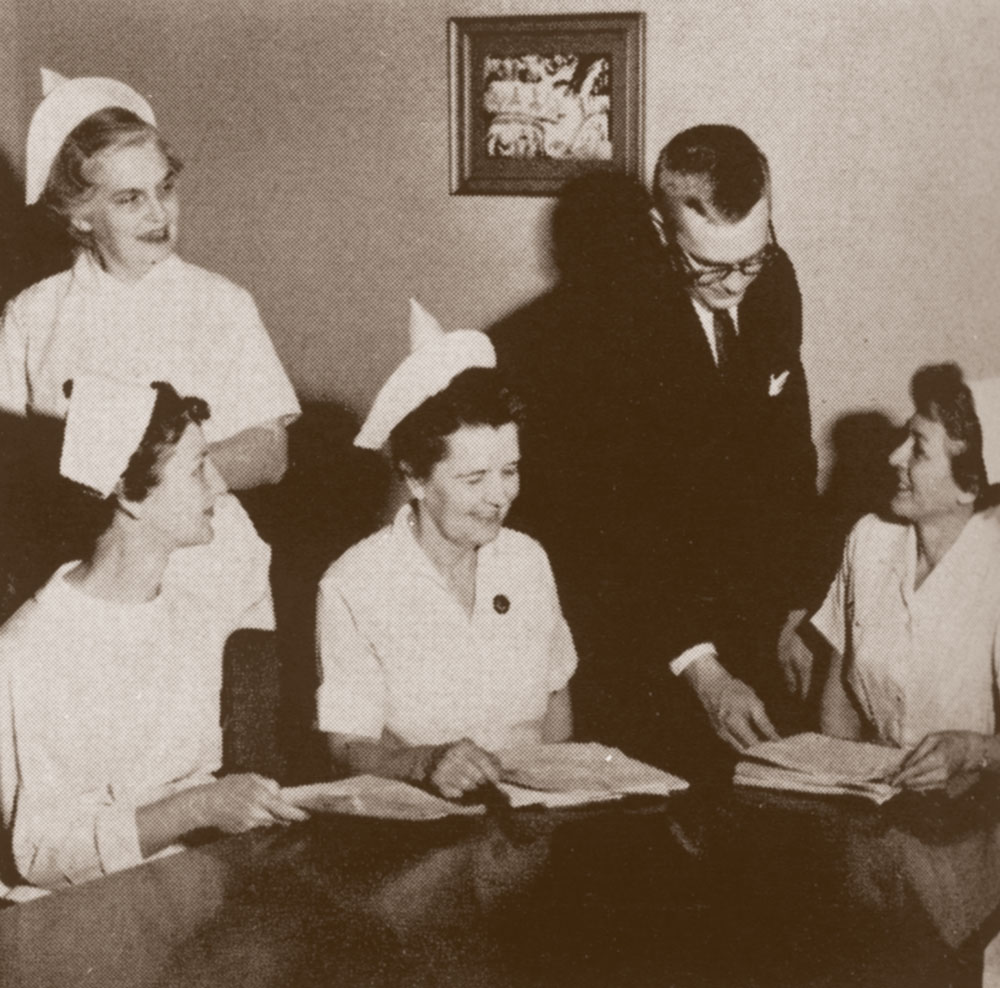 Mrs. Edward Sieg, Mrs. George Casey, Mrs Angela Donovan, and Mrs. Nicholas Columbo, our volunteer mother-nurses, with Mr. William Clarida of the Tuberculosis Institute, prior to our T.B. testing.
Mrs Lutz, mothers club president.