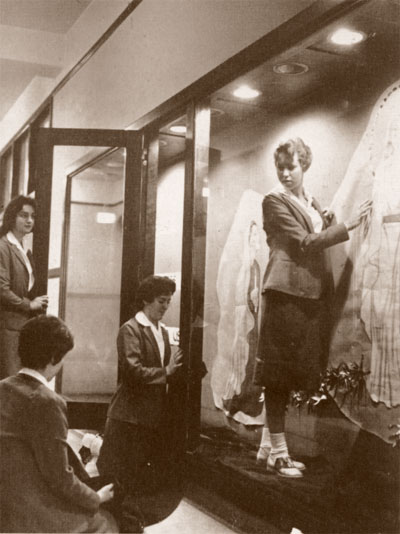 Arranging a showcase for the feast of Our Lady of Lourdes are these members of sodality publicity: Mary Maher, Kathleen Corley, Bernadette Brown, Rosemary McAllister and Pamela Cummings.
We join Father Brett in prayer at the monthly sodality mass.
Mary Maher presents facts about the glorious life of a religous to the sodalists.
Juliann Flynn, Sodality Prefect, crowns Our Lady, Queen of May.
The crowning of Our Lady is a moment in time to be remembered in eternity.