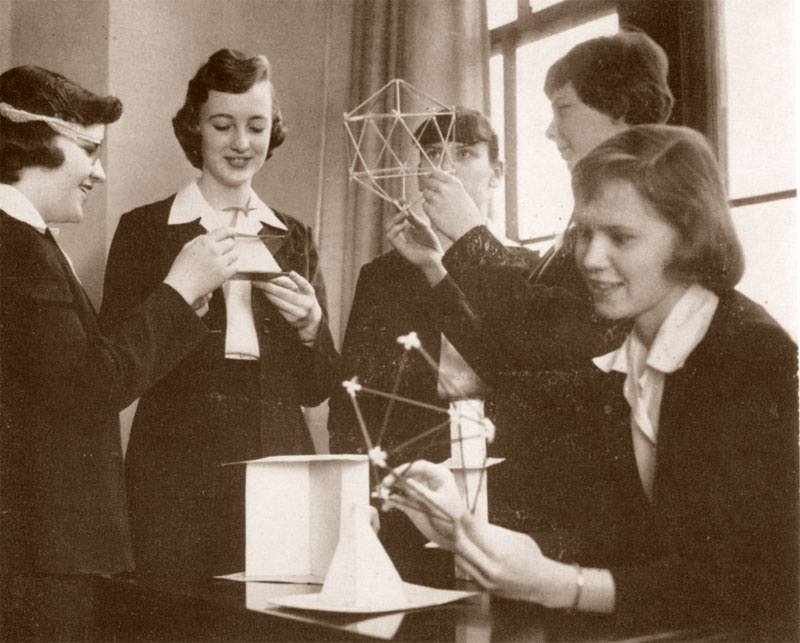 Maureen Tobin, Judy Ewing, Marguerite Kolb, Joan Benson, and Ann Marie Rogers compare their geometric figures constructed for the Sophomore geometry class.
Joanne Pilat explains her classroom project, "The Basic Elements of Set Theory," to the Advanced Mathematics class.
"It's a race - think fast!" as Algebra I watches with excitement Elizabeth Lloyd and Patricia Merwick each tries her hardest to be the winner.
Joan Donovan is now an expert on the subject of "Climatology and Weather."
Terryl Rodrian shows her project to an interested observer, little Linda Kotas.
Lynn Siovic explains chemical composition and reaction in bread.
Bonny Scanlon and a chick used in her project entitled "Embryonic Development."