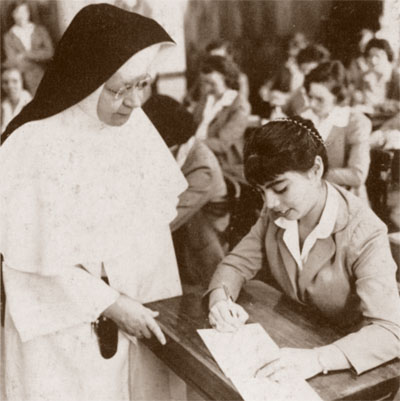 Sister Rose Ethel smiles approval at Carmen Castrejon's speed in shorthand.
Anita Chiapetta and the Typing II class prepare for tomorrow's world of business.
Erna Hoeger and other members of the class gain practice in the use of dictaphones.
Bookkeeping teaches Virginia Putorek and Susan Kubiak how to use an adding machine to check their journal totals.