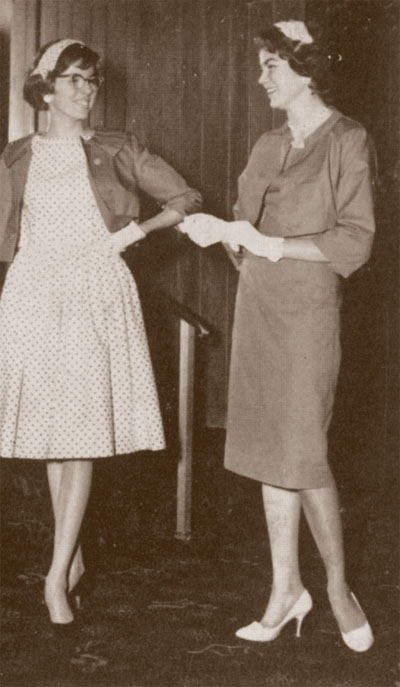 Making a pretty picture in lovely summer dresses are Louise Smith and Virginia Feyes.
Eager to start the winter season off in their smart pleated skirts and jackets are Mary Maher, Joanna Filice, and her sister Mary.
Practical and handsome are these suits madey by Elizabeth Mantia, Lou Ann DuChene, and Denise Maloney.
Wishful thinking in anticipation of summer is Cynthia Walco, who is wearing a silk party dress she made in Clothing I.
Ready for any afternoon in summer are Mary Maher and Shelia Anderson.
Modeling a perfect fall dress is Kathleen Giobbia, in her simple but smart beige sheath.
Gaily attired for the summer play months are Patricia Ross, Vivian Demes, and Ruth Bedore.