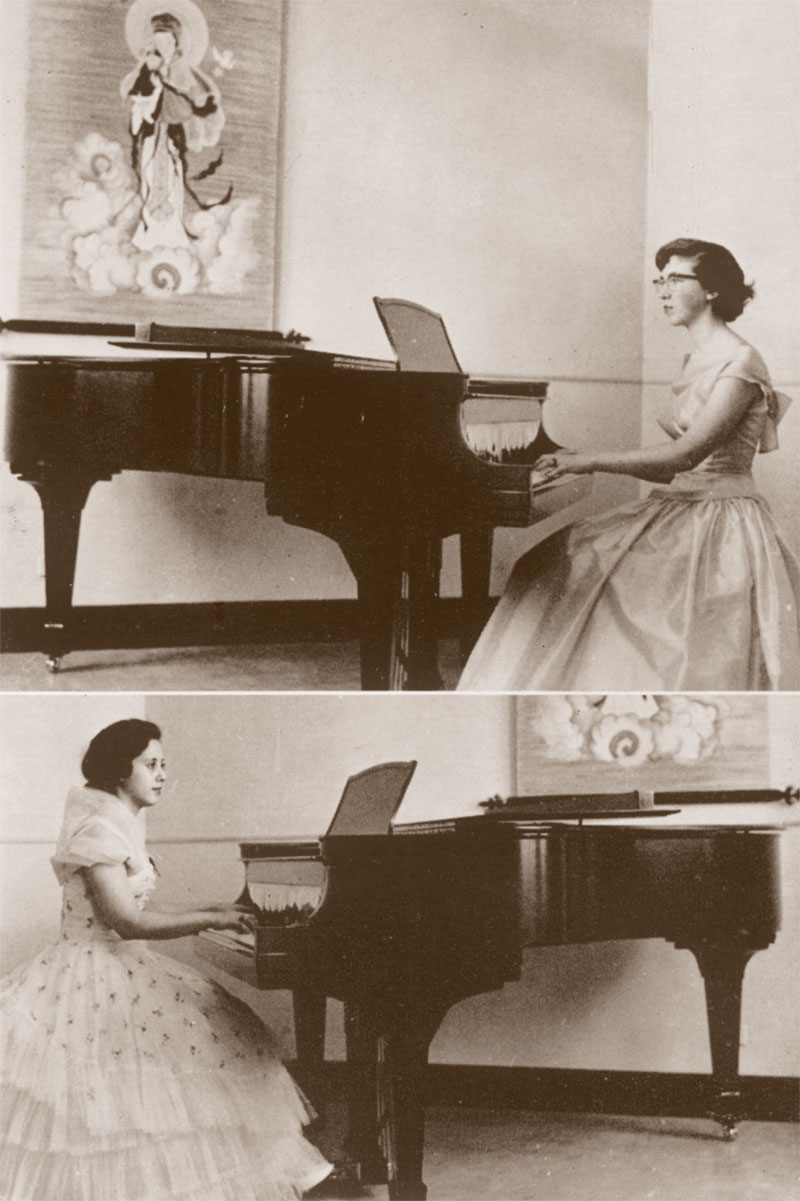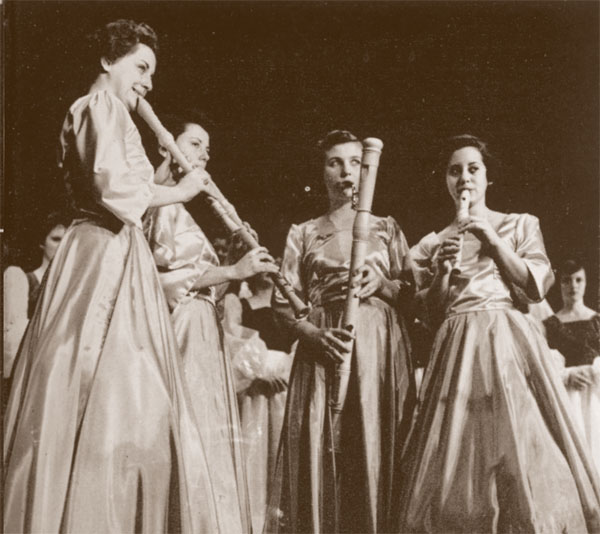 Convention Time and here we are ... The Recorder Quartet accompanies the Nightengales in their impressive demonstration given at the Nat'l Convention of the Catholic Music Educators' Ass'n, at the Hilton Hotel, APril 28. They are: Carole Osterling, Barbara Mahoney, Patricia Lewandowski and Lynn Marin.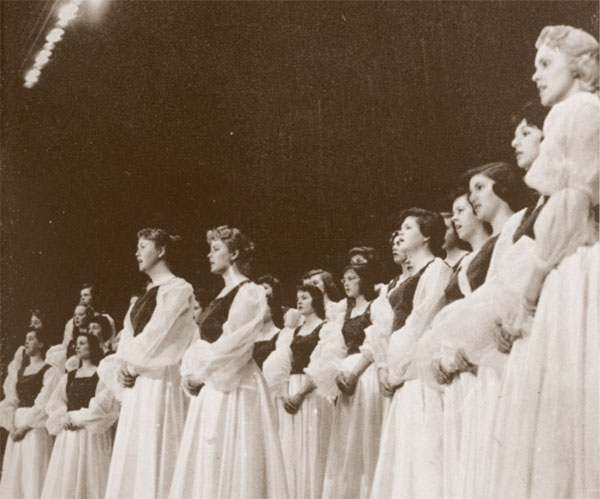 "Come To The Fair" in Old Merrie England, sing the Nightengales.

In true Madrigal style, our soloists: Patricia Gallagher, Mary Jo Ransford, Maureen Lynch, Marjorie Sheehan, Delphine Medzydlo and Janet Greene.