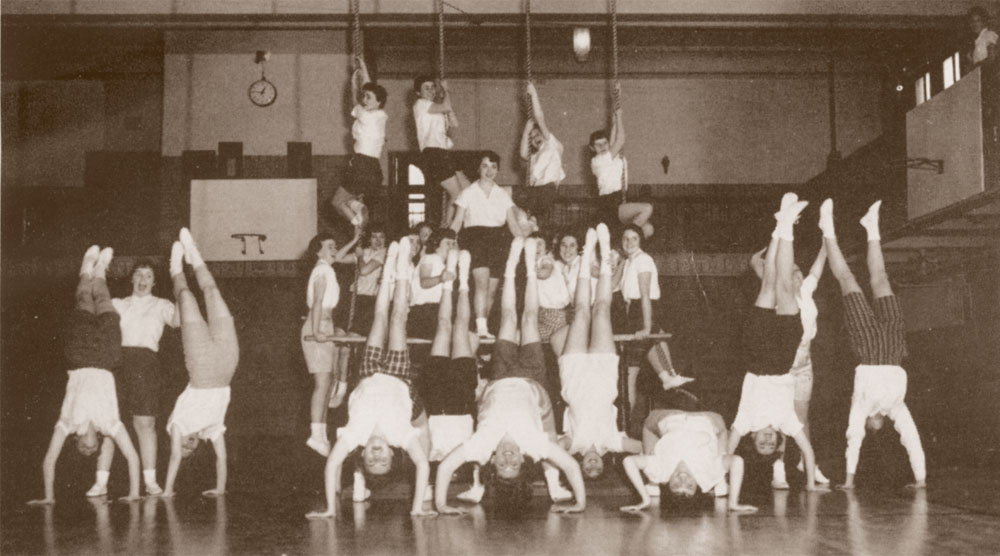 Leaders Club members demonstrate on the gym apparatus and also come "tumbling down."
Exhibiting aptitude and precision, the Sophomore tumblers perform many stunts.
Juniors and Seniors practice exercising to stay neat and trim.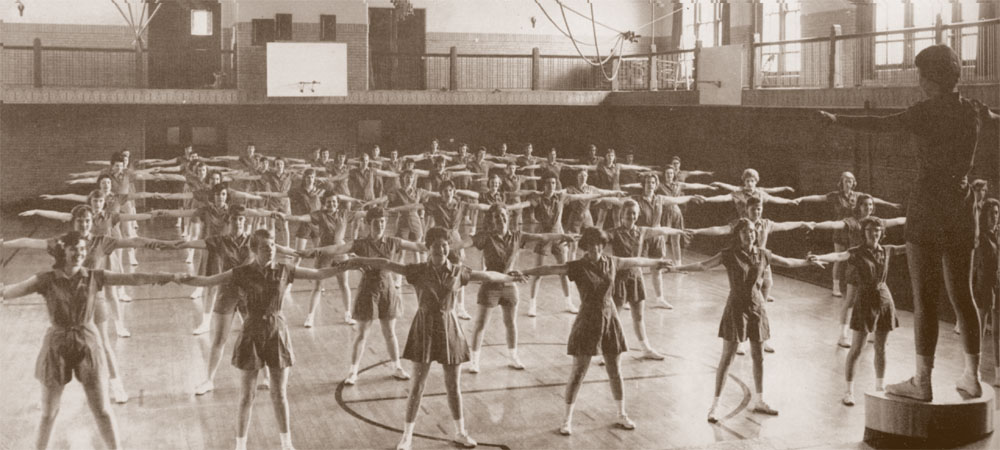 Practicing coordination and gracefulness the Juniors and Seniors are led by Barb Gearon.
Ring around the officers of the A.A.A. under the able leadership of President Nancy Chaple, they are: Peggy Corse, Toni Bogner, Judy Wilder, Pat Kleutgen, Ellen Crossman, Ellen Connors, Chickie Mark, Chris Slomka and Sharon Hart.
Meet the Taquinites, the team with a lot on the ball. Coached by Mrs. D. Wollenberg they are: Maureen Hughes, Ellen Crossman, Donna Clarke, Peggy Corse, Sharon Bright, Chris Slomka, Ellen Connors, Sharon Hart, and Sally Jo Godvin.
The Taquines are given some pointers by Mrs. Wollenberg while warming up for that all important game.
"Regina here we come!" Participating in tournament play the girls are: Clockwise: Mary Ann Roscoe, Jean Keeley, Pat Benson, Agnes Seeberger, Joanne Pilot, Gail McKitchy, Carolyn Marron, Sue Bursell, Donna Clarke, Chickie Mark, Ellen Crossman, Sharon Bright, and Rita Gleason.