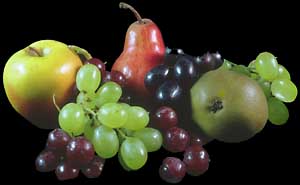 RECIPES
SOUP

Lyn's Carrot-Yogurt Soup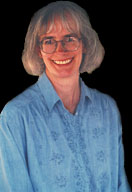 | | | |
| --- | --- | --- |
| 4 | tablespoons | butter |
| 1 | . | onion, chopped |
| 1 | clove | garlic, minced |
| 1/2 | teaspoon | mustard seed |
| 1/2 | teaspoon | tumeric |
| 1/2 | teaspoon | ginger |
| 1/4 | teaspoon | cayenne pepper (or more) |
| 1/2 | teaspoon | salt |
| 1/2 | teaspoon | ground cumin |
| 1/4 | teaspoon | cinnamon |
| 1 | lb | carrots, scraped and sliced |
| 1 | tablespoon | lemon juice |
| 3 1/2 | cups | water |
| 2 | cups | plain yogurt |
| 1 | tablespoon | honey |
| . | . | black pepper |
| . | . | fresh cilantro for garnish |
Melt butter; saute onion and garlic. Add spices and cook several minutes, stirring constantly.

Add carrots and lemon juice. Stir often for several minutes. Add 2 cups of water. Cover and simmer for at least 1/2 hour. (Stop here if making ahead.)

Puree in blender with 1 1/2 cups water. Return to pot, whisk in yogurt and honey. Heat but do not boil.

Good cold, too.
From Lyn Bates. The Vegetarian Epicure, Book 2


Recipes






NJ Governor
Lewis Morris




Breese Family




Night Before Xmas
Henry Livingston




Lincoln Trial
Judge Advocate
Henry L. Burnett




Father
Bradley Van Deusen



George W. Bush



Copyright © 2002, Mary S. Van Deusen