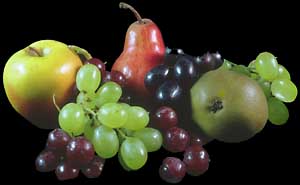 RECIPES
SALAD

Mary's Lime Jello
with
Pineapple Slices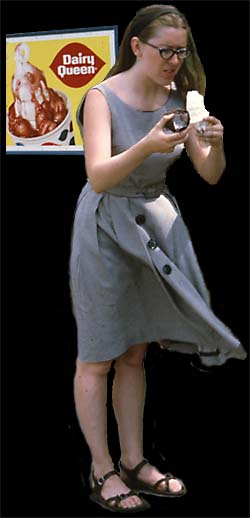 1
pkg
lime jello
1
cup
boiling water
1/2
cup or so
water
1
can
pineapple slices, drained
KEEP THE CAN!!
Dissolve the jello in one cup of boiling water. The normal recipe then calls for an additional cup of cold water. I try to minimize the water in this phase to make the jello thicker, maybe to 1/2 cup.

Drain pineapple juice from can, leaving pineapples IN the can. Pour in some of the lime jello. Use a fork to get to the bottom of the slices and raise them up from the bottom so that the jello will go UNDER the pile as well as around it.

Now pour in rest of jello, shaking the can to get it to surround the slices. Cover the top of the slices.

Refrigerate for several hours. Turn out onto a plate as a molded cylinder, and serve by slicing between the pineapple slices.


Recipes






NJ Governor
Lewis Morris




Breese Family




Night Before Xmas
Henry Livingston




Lincoln Trial
Judge Advocate
Henry L. Burnett




Father
Bradley Van Deusen



George W. Bush



Copyright © 2002, Mary S. Van Deusen