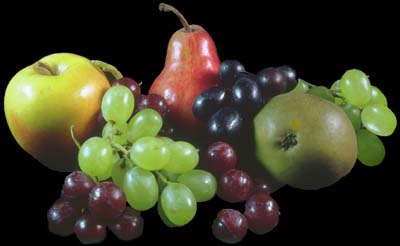 RECIPES


are your links!
Chocolate Mousse

Dark Chocolate with Eggs Cooked in Water Bath

Glen's

Cook's recipe

With butter
Comparisons

Dark Chocolate with Uncooked Eggs
See Avoiding Salmonella

Dark Chocolate with Gelatin Instead of Eggs

White Chocolate

With Liqueurs

Raspberry, rum

Rum

Cooking school, rum

White chocolate with brandy

White, creme de caacao

White Chocolate Mousse with Grand Marnier or Cherry Kirsch

Brandy

Sparkling wine and white chocolate from Domaine Carneros

Coffee and whiskey



From Gumbo Pages:
"The key to a great chocolate mousse is that you can't incorporate hot melted chocolate into whipped cream. The chocolate mixture must be cool to the touch or the cream will break. Lightly blend the two mixtures until uniform."
From Chocolatier:
"Because salmonella bacteria is killed in eggs cooked to 160 degrees F, Chocolatier's recipes for such desserts as mousses and buttercreams now include the extra step of cooking a sugar syrup to at least 240 degrees F (soft ball stage) and pouring it over the eggs to raise their temperature sufficiently."
From Food Safety:
"When making chocolate mousse, melt the chocolate with the liquid called for in the recipe, then add the eggs and continue to heat gently until the mixture reaches the safe temperature of 160ºF. Do not fold raw beaten egg whites into the cooked mixture--it hasn't been proven that raw egg whites are free of salmonella bacteria.
"Commercial eggnog is prepared with pasteurized eggs and requires no cooking. Eggnog made with egg substitutes is also safe since these frozen commercial products have been pasteurized. While adding alcohol may inhibit bacterial growth, it cannot be relied upon to kill bacteria which may be present in raw eggs. To make safe eggnog, cook or microwave it to 160ºF, or until the egg mixture thickens enough to coat a spoon. Refrigerate it at once."