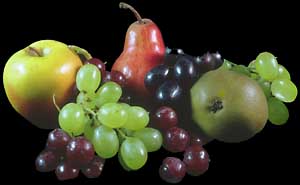 RECIPES
DESSERTS

Paul's Grandmother's
Springtime Dainties
Cookies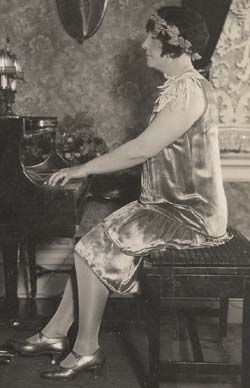 | | | |
| --- | --- | --- |
| 1/2 | cup | butter |
| 1/4 | cup | sugar |
| 1 | . | egg, separated |
| 1/2 | teaspoon | vanilla |
| 1 | tablespoon | grated orange rind |
| ? | ? | lemon juice |
| 1 | cup | cake flour |
| 1/2 | cup | chopped walnuts |
| . | . | candied cherries |
Cream butter. Add sugar and cream well. Add beaten egg yolk, vanilla, orange rind, lemon juice, mixing thoroughly. Stir in flour and mix to a smooth soft dough.

Chill till firm, then mold into small round balls, 1/2 inch in diameter. Dip each in slightly beaten egg white and roll lightly in chopped nut meats.

Arrange on a greased baking sheet and press a piece of candied cherry on each.

Bake in moderate oven (325-350 degrees) for 15 or 20 minutes - light brown.

Makes 33 cookies.


Recipes






NJ Governor
Lewis Morris




Breese Family




Night Before Xmas
Henry Livingston




Lincoln Trial
Judge Advocate
Henry L. Burnett




Father
Bradley Van Deusen



George W. Bush



Copyright © 2002, Mary S. Van Deusen