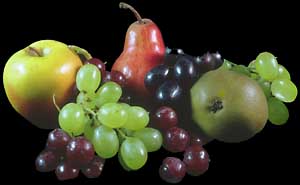 RECIPES
DESSERTS

Mary's Grandmother's
Bread Pudding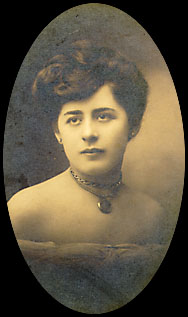 | | | |
| --- | --- | --- |
| 8 | slices | bread |
| 1 1/2 | cups | milk |
| 2 | . | eggs, beaten |
| 3/4 | cup | sugar |
| 6 | shakes | cinnamon |
| 2 | shakes | nutmeg |
| 3 | handfuls | raisins |
| . | pinch | baking powder/soda |
Barely moisten bread in ingredients.

Butter 1 1/2 quart baking dish.

Sprinkle nutmeg and cinnamon on top.

Bake 300-350 degrees for about one hour.

This is a recipe for leftovers. Grandmother would also throw in old vanilla cake, in place of bread. She also made a chocolate variation using chocolate cake. It's also good as a sweet turkey stuffing.
It wasn't until grandmother died that I realized that I had never gotten the recipe from her. Until then, it never occurred to me that information could be lost. But her sister was at nana's funeral, and she was kind enough to come home and walk me through making a dish that was part of her childhood, as well as mine.
Printable Version


Recipes






NJ Governor
Lewis Morris




Breese Family




Night Before Xmas
Henry Livingston




Lincoln Trial
Judge Advocate
Henry L. Burnett




Father
Bradley Van Deusen



George W. Bush



Copyright © 2002, Mary S. Van Deusen