Wings
Patricia Morse-McNeely

They come on soaring wings
In answer to my heart's cry

Screeing
In answer to my heart's beat
Silver-grey, white-winged

Smoothly soft and sleek
Ebon heads, shining eyes,

Beaks snatching
Sharing bread-bits.
Swirling, twirling

Low and high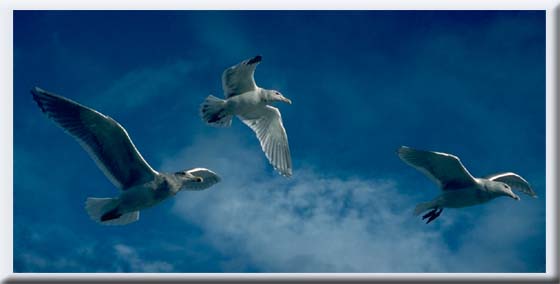 Dancing 'gainst blue brilliant
White clouded sky
Above a restless sea.
Hovering, communing,

Silent-tongued, wing-whispers
"We are brothers, sisters, in the earth --

You and me."
I yearn and reach to fly,

To fly
With thee, with thee
Above the ever-restless sea.

(Oct 27, 1998)






More of Pat's Poetry