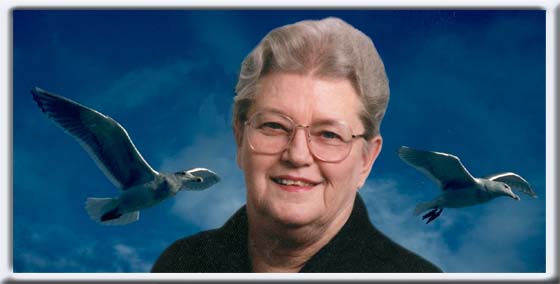 Recently named one of the Outstanding People of the 20th Century, as well as Woman of the Year for 1998, and a biographee of such noted reference publications as Who's Who of American Women, Who's Who in America, Who's Who in the World, Who's Who in the South and Southwest, and Who's Who in Professional Management, Mrs. Patricia Morse-McNeely has worked for the last twenty-five years as a teacher and counselor in school districts throughout the state of Texas, with current service to the Dallas Independent School District (1987-present). She left the school setting from 1985 to 1987 to take a post at Humana Hospital in Dallas, with early employment as a secretary for various businesses and organizations in the Galveston and Austin (Texas) area.
The widow of the late Chalmers Rankin McNeely, Mrs. Morse-McNeely did not begin her university studies until her youngest child, Abigail Rankin McNeely, was in high school. It was then, with the awarding of the first Bernice Milburn Moore Scholarship, that she enrolled at the University of Texas at Austin for studies in English and history, earning her B.S. Ed. in 1972.
She would continue her studies at the University of Texas at San Antonio, earning her first master's degree in language/learning disabilities in 1976, with a second master's degree received in counseling/special education counseling in 1981.
It was during that time that she joined the Classroom Teachers of Dallas, the Texas State Teachers Association, and the National Education Association, with more recent memberships including the American Association of University Women, the Association for Supervision and Curriculum Development, and the National Trust for Education. In addition, she is active with the University of Texas and University of Texas - San Antonio Alumni Associations, and she is a member of both the Association of American Poetry and the International Poets Society.
She has contributed a number of poems to anthologies of the International Library of Poetry, the International Poetry Hall of Fame, and Poetry Today, and was the first place non-student winner of the Eastfield College/Mesquite Poetry Award for 1995. Her poems include "Texas City" (1948), "A Gift of Love (1981), and "The Key" (1985).
In addition to her daughter Abigail, Mrs. Morse-McNeely has three other children, David Lansing McNeely, Timothy Ann McNeely Caldwell, and Patricia Grace McNeely Dragon. Her grandchildren are Kelly Lauren McNeely, Kyle Lansing McNeely, Christopher Miles Caldwell, Matthew Edward Chalmers Caldwell, Eric Joseph Dragon and Mary Elizabeth Dragon.
Along with her love of poetry, Patricia enjoys genealogy, reading, music, book collecting, sketching/drawing, and needlework and crafts.
A direct descendant of Samuel F.B. Morse, inventor of the telegraph and artist, Patricia has been writing since early childhood. A retired public school teacher, she writes poetry, children's stories, short stories and has been working on a novel. She has published two private poetry collections and has been published by various newspapers, business and organizational newsletters, several poetry associations and The International Library of Poetry.
She says of her writing, "God put a key in my hand - a pencil - and bade me to write of life and His beauty. I can do no less for Him than that."