This Old Monmouth of Ours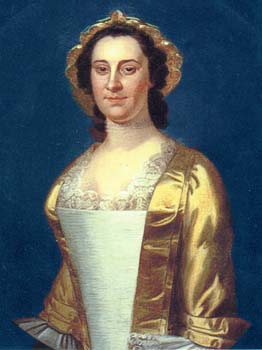 Sidney Breeze was born at Shrewsbury, in the county of Salop, Wales, in 1609. He came to this country before 1723, as a purser in the English Navy. In the Homeland he had been a strong supporter of the Pretender. He married, in the year last above written, Elizabeth, daughter of Captain Pinkethman, also of the British Navy, and at the time stationed in New York. Sidney Breeze remained a purser, an office that had many prequisites, as late as 1754. In 1763 he was Master of the Port of New York. He subsequently took up mercantile pursuits and was called, " a popular and hospitable man and a merchant of integrity." He died, 6-8-1767, and is buried in the yard of Trinity Church.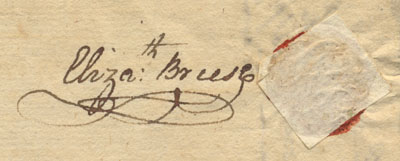 Pioneers of Utica
One of the prominent men of Oneida county while the county was yet new was Arthur Breese. He was born in Shrewsbury, NJ September 16, 1770, and was the second son of Samuel and Elizabeth Breese. His paternal grandfather, a native of Shrewsbury, in England, and of Welsh parentage, had been an officier in the British navy, and a Jacobite, but resigned his commission after the Pretender's defeat, and came to America. An extremely social man in his lifetime and noted for giving good dinners, at which he always sang songs and told stories with much spirit, -- he lies buried in Trinity Church yard, NY, beneath an epitaph made by himself, and which reads as follows:
Ha! Sidney, Sidney,
Lyest thou here?
I here lye
Till time is flown
To its extremity.
The Breese Family
This Sydney Breese was a Welsh gentleman distantly related to the Watkins Williams Wynn family, the present head of it being a very wealthy baronet of Wales. In political sentiment this Sydney was what was called in his day a Jacobite, that is an adherent of the Stuart family, and at the time of the rebellion in 1745, was about mounting his horse to join the Pretender's army when he heard of the defeat of the Pretender by the Royal army, under the Duke of Cumberland. Some years after this event he received from the government the appointment of purser of a man-of-war, and in that capacity continued for a number of years, but disliking the rservice he resigned his commission in the navy and emigrated to the City of New York, where his remains now rest in old Trinity churchyard.
He settled in New York about 1756, married Elizabeth Pinkerman, and opened a large fancy store, the first of the kind ever opened in the city. He was a remarkably handsome man, of great humor, somewhat eccentric, as his epitaph made by himself clearly shows; gave good dinners, sang a good song, and was in the largest sense, a bon vivant.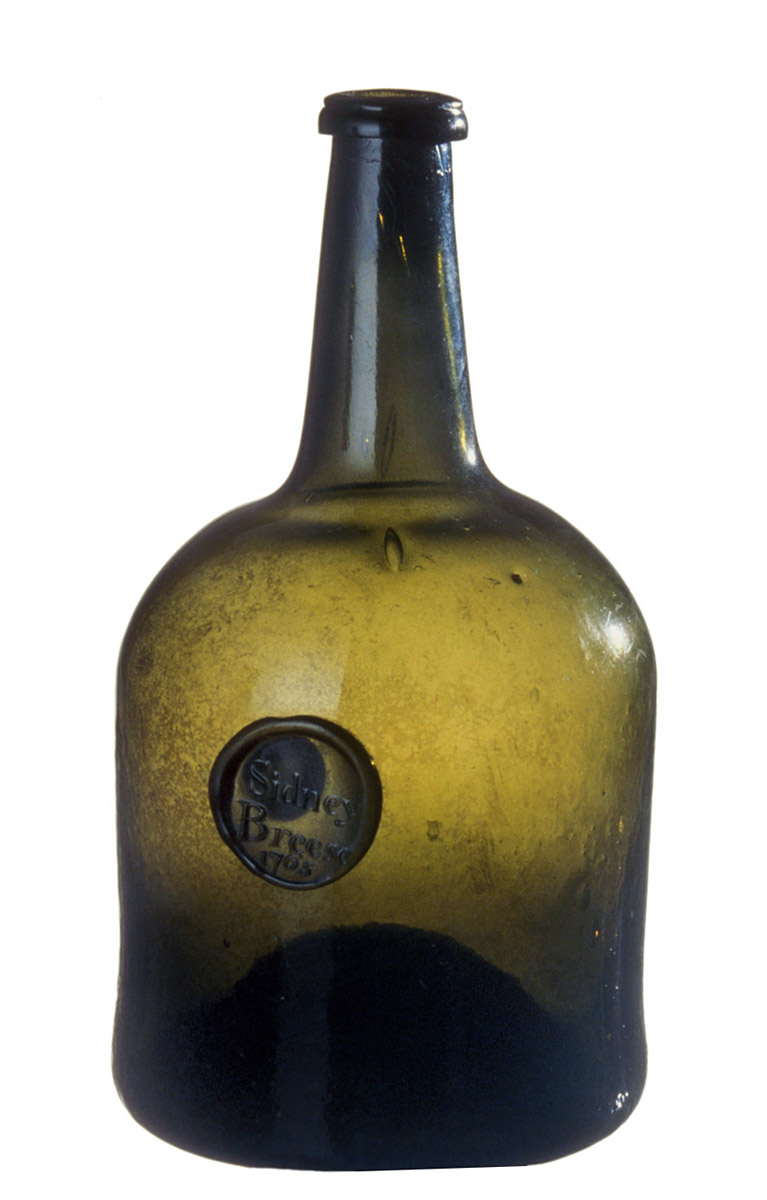 The wife of Sidney Breese, whom he married Feb 14, 1733-34, was Elizabeth daughter of Captain Penkethman, a British officer, by a lady who, according to tradition, was a natural daughter of Lord Camden(1), born in England. She is said to have left her native country, before marriage, "secretly, on board a merchant-ship sailing for New York. Her family" it is further said "were wealthy, and her brothers tried to propitiate her with costly presents, which she would not receive" -- all of which suggests the possibility of a runaway match.

After the death of Captain Penkethman, the mother of my great grandmother Breese was married to Dr. Richard Ascough, a Surgeon in the British Army; and had a daughter Sarah, who became the wife of Col. William Malcolm(2), USA, and had children -- these children were, of course, cousins of the half blood to my grandfather Breese. By a former marriage, Dr. Ascough had a daughter Ann, who married Joshua Sands, the father of my cousin Elizabeth (Breese) Sand's husband William Malcolm Sands(3); and Mrs. (Penkethman) Ascough was married, for the third time, to John Carpender (who will be spoken of later, in another connection). There exists a letter of heres signed "Elizabeth Carpender," which refers to an account, dated May 25, 1771, received from London; and in which she speaks of condoling "the loss of [her] good friend the Duchess of Gordon."

(1) The first Lord Camden was born in 1714; so that, if there is any truth in this tradition, it must have been one of his family -- the Pratts, of an earlier generation, who was father to the wife of Captain Penkethman. See Debrett's Geneal. Peerage of Great Britain and Ireland ... By Henry Collens Esq. London, 1844, p. 125.

(2) Of Scotch descent, by profession a lawyer, an officer in the Revolution, who raised and commanded a regiment of artillery in the state of New York, having Aaron Burr for his Lieutenant." See, also History of the City of New York By Mrs. Martha J. Lamb New York and Chicago [1880], ii. 90, 279.

(3) The History of Long Island By Benjamin F. Thompson New York, 1843, ii. 468.

Now, being in these straits, I resolved that I would spend a day alone before God, and knowing of a secret cave on the south side of Mouse water, a little above the house of Jervis wood, over against Cleghorn wood, I went thither, and after many to's and fro's, and much confusion, and fear about the state of my soul, I thought it was made out unto me, that I behooved to preach Christ Jesus, which if I did not, I should have no assurance of salvation. Upon this, I laid aside all thoughts of France, and medicine, and land, and betook me to the study of Divinity."


A Standard History of Erie County, Ohio, Hewson Lindsley Peeke, 1916, p748
The Breese family was established in America by Sidney Breese, who was born in England, where he was an ardent sympathizer of the Stuart dynasty, and was about to mount his horse to join the army of the young pretender when word arrived that Charles Edward had been defeated by the royal forces. Sidney Breese afterwards served as an officer in the England navy, but his heart was not in the service, and consequently, about 1753, he emigrated to America, and in the following year married Elizabeth Pinkerman of New York State.

The only child of Sidney and Elizabeth Breese to reach maturity was Col. Samuel Breese, mentioned below. In New York City Sidney Breese engaged in the mercantile business and was eminently successful. He died in 1767, and is buried in old Trinity Churchyard. His reputation for eccentricity probably finds its chief foundation in the inscription on his tombstone, which is as follows:

Sidney Breese
June 9 - 1767
Made by himself
Ha! Sidney, Sidney,
lyest thou here?
I here lie
Till time has flown
To its eternity.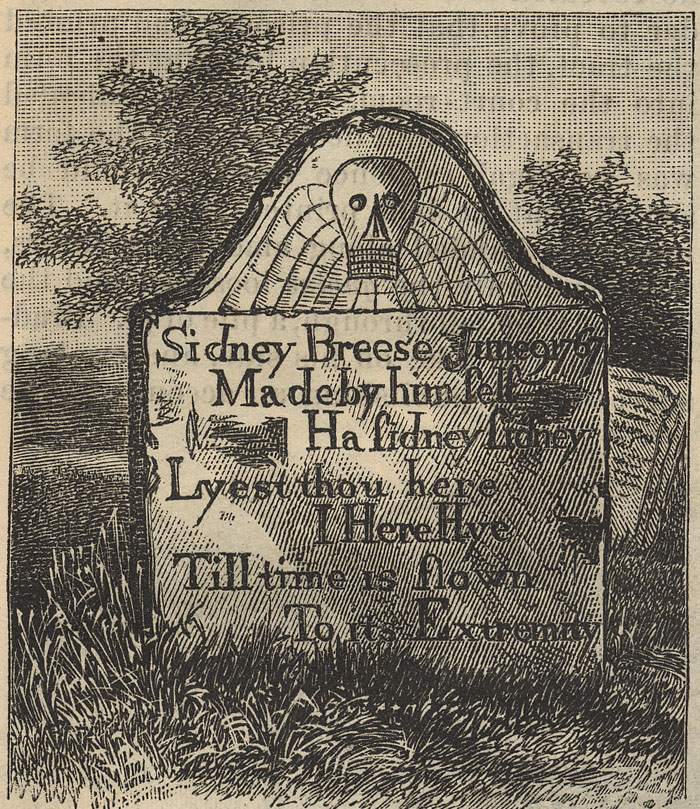 Sidney Breese invested in tracts of land in Herkimer County, New York, and also in New Jersey. His son Samuel finally settled on the latter, naming the place Shrewsbury for his father's old home in England.
Colonel Samuel Breese was, for a time, Colonel of the Third New Jersey regiment. He was a delegate from Monmouth County to the New Jersey convention to ratify the U.S. constitution, 1787.


A Standard History of Erie County, Ohio, Hewson Lindsley Peeke, 1916, p749
Sidney Breese invested in tracts of land in Herkimer County, New York, and also in New Jersey. His son Samuel finally settled on the latter, naming the place Shrewsbury for his father's old home in England. In the summer of 1778 and during 1779, when New Jersey ground was the field of battle, the residents of that colony suffered great financial loss, and one of these patriots was Samuel Breese of Shrewsbury. When the battle of Monmouth was fought - that battle which in anticipation was to be such a glorious victory and which the treachery of Lee came near being a dismal failure - the home of Colonel Breese lay between the two armies, and hislosses were unusually heavy. He had early been very active in the cause of the colonies and on May 27, 1775, was chosen as a member of the committee of observation, and also a member of a sub-committee to instruct deputies attending the State Congress at Trenton. He was colonel of the Third Regiment of Monmouth County Militia. In 1776 he resigned his commission, it is said, because of the backwardness of the people in espousing the cause.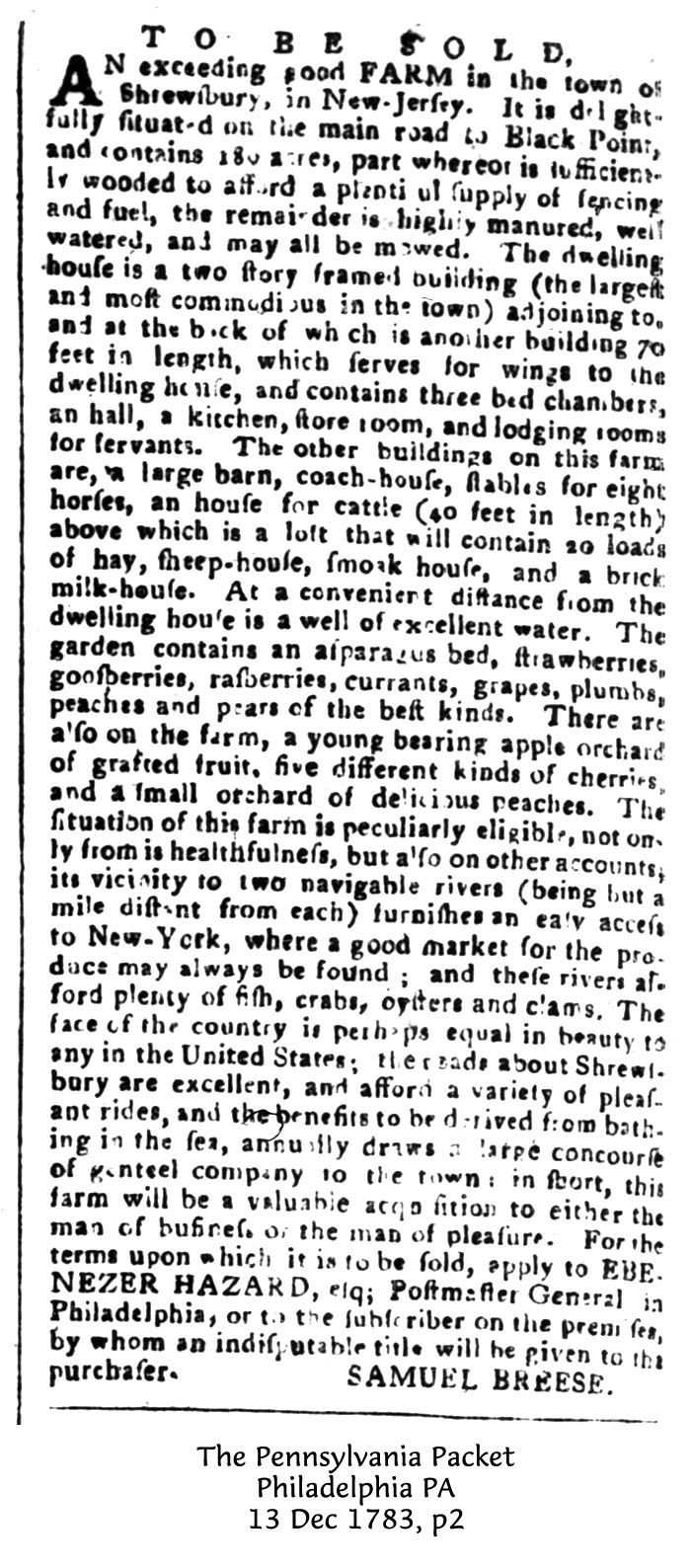 Samuel Breese married for his first wife Rebecca, daughter of Rev. Samuel Finley, D.D., president of the College of New Jersey, as Princeton University was then called. One daughter, Elizabeth Ann, was born to this union, the wife dying soon after at the early age of eighteen. This daughter married Jedidiah Morse, the author of the early school geography, and was the mother of Samuel Finley Breese Morse, the inventor of practicable telegraphy. In the "Belknap Papers" there is an interesting correspondence between Samuel Belknap, Ebenezer Hazard and Samuel Breese concerning the birth of this first grandchild of the latter.
Samuel Breese married for his second wife Elizabeth Anderson, whose parents both died when she was but a baby. She was the granddaughter of Rev. James Anderson, a Presbyterian clergyman who came from Scotland to Virginia in 1709 and was the first minister in the Presbytery of Newcastle. She was, however, brought up in the family of her great-grandfather, Peter Chevalier, of Philadelphia. It is recorded of her that she was a woman of great excellence. Col. Samuel Breese died at Shrewsbury in 1800 and his burial place is well marked, having been kept in good repair by his descendants.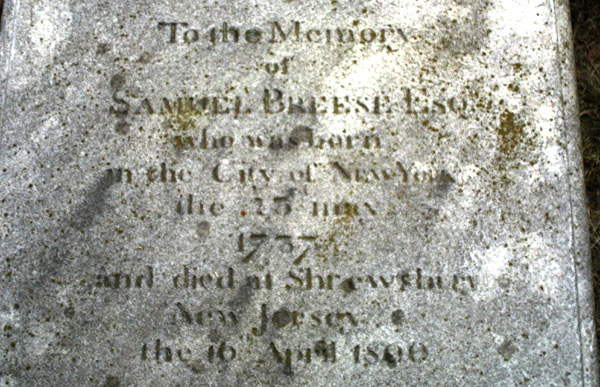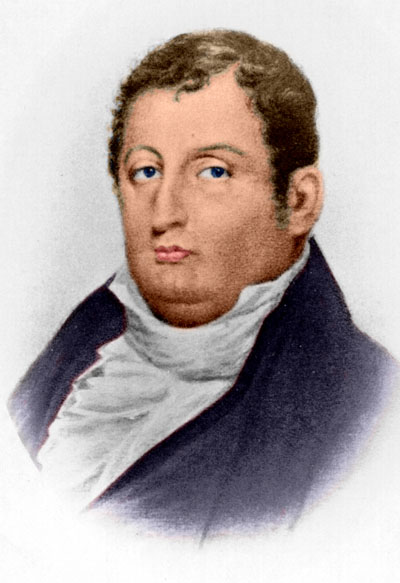 When Yale President Timothy Dwight was making his tour of New England and New York, he stayed with Arthur Breese in Utica. Arthur Breese also entertained Lafayette not long before Breese died. Breese graduated from Princeton and received an honorary Masters Degree from Yale. His half sister Elizabeth was the mother of Samuel Finley Breese Morse.

Families of Olde Whitesborough 1784-1824 p. 33
Arthur Breese graduated from Princeton University and received his honorary Bachelor's Degree from Yale College in 1789, and following in the wake of the westward migration settled in Whitesboro in 1793. In 1808 he moved to Utica.
In 1801 Arthur Breese served jointly as the Inspector and also as Brigade Major of the 2nd Brigade of Cavalry of the New York State Militia.
His home was on Main Street opposite the Village Green. After his arrival in Whitesboro in 1793 where he became a partner with Jonas Platt, he also served as Deputy Oneida County Clerk. Jonas Platt was the Oneida County Clerk at that time.
In 1796 he was elected to the New York State Assembly. In 1798 - 1808 he served as the first Surrogate Judge of Oneida County NY.
On March 23, 1799 he was a member of the Aqueduct Association of the future Village of Whitesboro. He was one of the first Trustees of The United Presbyterian Societies of Whitestown and Old Fort Schuyler in 1804 and 1805.
Arthur had 15 children: Nine by his first wife and six by his second wife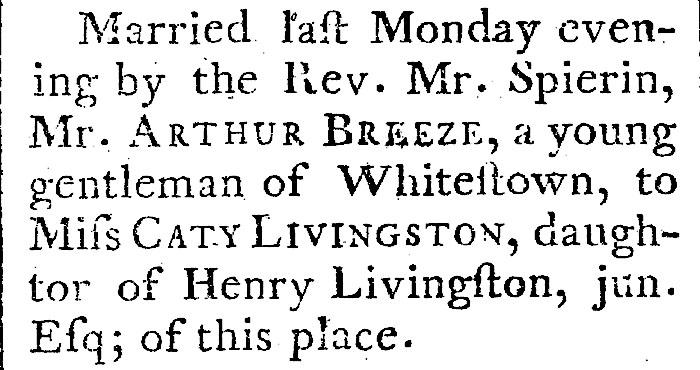 Pioneers of Utica
One of the prominent men of Oneida county while the county was yet new was Arthur Breese. He was born in Shrewsbury, NJ September 16, 1770, and was the second son of Samuel and Elizabeth Breese.
Arthur Breese's mother was the grand-daughter of Rev. James Anderson, first minister of the Wall Street Presbyterian Church, New York. He was graduated at Princeton, studied law with Elias Boudinot, and was admitted an attorney of the Supreme Court in August 1792. As early as 1794 he removed to Whitesboro, where he became a partner in practice with Jonas Platt. He acted also as deputy clerk of the county, Mr. Platt being clerk, was a master in chancery, and in 1796-7 was a representative in the Legislature. Upon the organization of the new county of Oneida he was appointed surrogate, and held the office so long as he remained at Whitesboro. But when a clerkship of the Supreme Court was established at Utica, in 1808, he was made clerk and removed thither. The building he occupied stood where now stands the office of the county clerk, to which it has but recently given way. He soon built for his dwelling a large stone house directly opposite, and next above Jeremiah Van Rensselaer's, a site now filled by the Miller, or step-ladder row. On the death of its first president, Mr. Breese also held for a time the position of president of the Ontario Branch Bank. He was himself cut down in the very prime of life, having died August 14, 1825, at the age of fifty-three, in the city of New York, whither he had gone to seek for the restoration of his health.
By nature inactive in temperament and easy of disposition, Mr. Breese was yet possessed of strong sense and much personal worth, of sterling integrity, of large hospitality, and generous in his care for the religious, educational and other important interests of the town and neighborhood. He bore his part among the founders of the Oneida Bible Society and the Utica Academy, and as trustee of the village corporation, and of the Presbyterian Church, of which latter he was a communicant.
He was somewhat of an epicure, and fond of the delicacies of the table, his larder and ice-house being always well supplied, and he never so happy as when surrounded by his friends, to enjoy with him his good cheer. A capital judge of wines, his cellar was liberally stocked with choice kinds, of his own important. In manners he was quiet and rather taciturn, though cheerful and genial, with the looks and bearing of a thorough gentleman. His features were regular, his eyes large and expressive, and though, in later life, a little beyond embonpoint, he was in his younger days remarked for his personal beauty.
Mr. Breese was twice married, and the father of a large family of whom some have risen to distinction, and all were highly respectable and well connected. Catharine, his first wife, was the daughter of Harry Livingston, of Poughkeepsie. She died August 21, 1808, very soon after their removal to Utica, in her thirty-third year. She is represented to have been a faithful guide to her household in the path of duty, and an example of Christian meekness and piety. Endeared to all her acquaintances, she was universally lamented.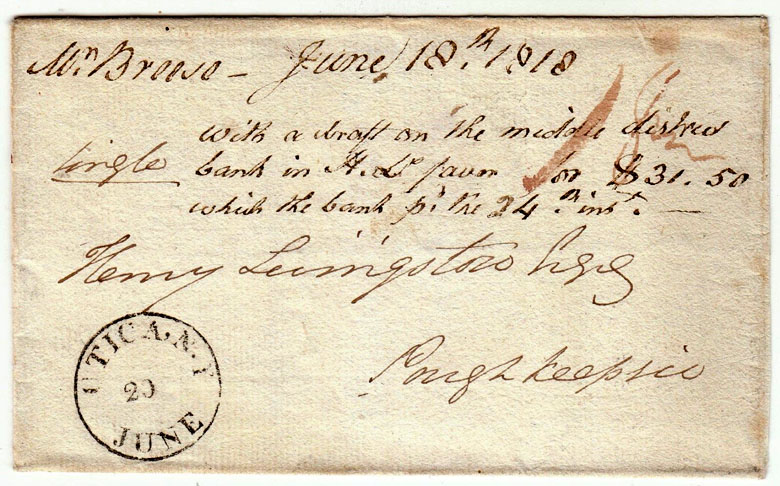 Her children were Samuel Livingston, rear admiral of the Navy of the United States, who entered the navy in 1810, and after sixty years of duty, including the war of 1812, the Mexican war, service at the Norfolk and Brooklyn navy yards, and as commander of the European Squadron, was placed on the retired list; he died December 17, 1870; Sarah (Mrs. B.B. Lansing, and afterwards Mrs. James Platt;) Elizabeth (wife of William Malcolm Sands, purser of the United States Navy;) Catharine Walker, (widow of Captain Samuel B. Griswold, of United States Army); Sidney, Chief Justice of the Supreme Court and United States Senator from Illinois; Susan (Mrs. Jacob Stout, then Mrs. P.A. Proal, died 1863.) Henry Livingston, died at the age of 14; Arthur, died in Florida, 1838; Mary Davenport (Mrs. Henry Davis, of Waterford).
Mr. Breese married the second time in 1810, Miss Ann Carpender, of New York, of English descent. She survived her husband many years, and died May 17, 1857, in the seventy-third year of her age. A woman of marked vigor as well as vivacity of intellect, she managed her property with skill and prudence, so that, left a widow with no superabundance of means, she greatly increased her income, and reared a large family, with all the surroundings befitting the position that was always accorded her. Though her habits and tastes were eminently domestic, her society even to the last was desired by both old and young, for she shone among the most refined in social life, was admired for her playful wit, her dignity, culture and grace, and esteemed for her consistent discharge of Christian duty.
She had six children, as follows: Sarah Ann (Mrs. Thomas R. Walker); Josiah Salisbury, merchant of New York, died February 11, 1865; William Gregg, merchant of Cincinnati, afterwards and until his death, which occurred June 15, 1841, a resident of the city of New York; Frances Helen, died June 4, 1847; Robert Lenox, died July 15, 1835; Aquila Stout, died August 31, 1825.


Personal Reminiscences of the Late Mrs. Sarah Breese Walker
Arthur, the second son of Samuel and Elizabeth Breese, and the father of Mrs. Thomas R. Walker, was born in Shrewsbury, N.J. September 16, 1770. He graduated from Yale College, became a lawyer by profession and for many years was associated with Judge Jonas Platt in Whitesboro. In 1808, he was appointed Clerk of the Supreme Court of th Western District of New York, a position in those days of great trust, responsibility and honor, and at once removed to Utica, N.Y. where he resided during the remainder of his life. He married 1793 Catharine, daughter of Major Henry Livingston, of Poughkeepsie, N.Y. who was descended in the seventh generation from Rev. John Livingston, of the Scotch Kirk, whose son Robert emigrated to America in 1676. A letter received by her daughter Catharine from her cousin Arthur Henry Snowden in 1884, seventy six years after her mother's death, speaks of Mrs. Breese as follows.
I recollect your Livingston mother well. She had light hair, blue eyes, beautiful rosy complexion, angelic form, graceful step and full of life. Your brother Sidney once said to me in N.Y., 'I used to think your mother, cousin Arthur, the handsomest woman I ever saw.' He must have forgotten his own!
She died Aug 15, 1808, in the 33rd year of her age, leaving nine children.
Arthur Breese married, secondly, October 14, 1809, Ann, youngest daughter of John and Sarah Carpender, of Brooklyn, N.Y. All the children of Arthur and Ann Carpender Breese were born in a fine old mansion on Genesse Street built by Mr. Breese, afterwards sold, and the stones used in rebuilding a row of houses now standing upon its site.

Family Memorials, Edward Elbridge Salisbury, 1885
Arthur, born Sept. 16, 1770; who was twice married; and died Aug. 14, 1825. His first wife was Catharine daughter of Henry Livingston of Poughkeepsie, N. T., (" who had served as a Major in the Revolutionary army" - but was commonly known as Judge Henry) whom he moarried Nov. 4, 1793. ... Henry ("Judge Henry") married Sarah, daughter of Rev. Dr. Noah Welles of Stamford, Conn., "one of the most beautiful-women in Connecticut." ... At a very.early period in the settlement of the country [having received the honorary degree of Master of Arts from Yale College in 1789 he was established at Whitestown, Oneida Co., N.Y., in the profession of the law. On the creation of the clerkship of the Supreme Court for the Western District [in 1808], he received the appointment of Clerk, and remained the incumbent until his death. He was a man of much personal and private worth, sterling integrity and exemplary piety.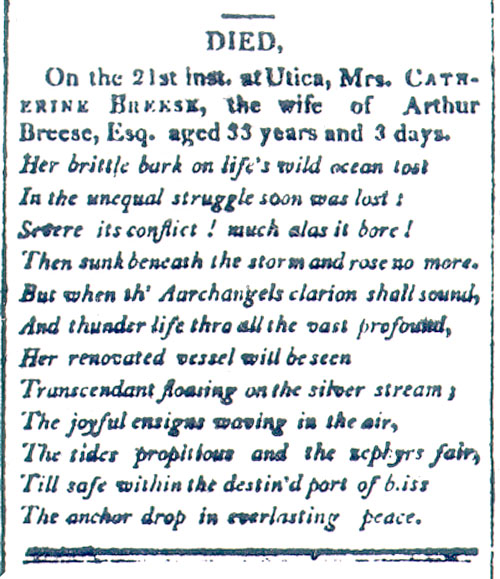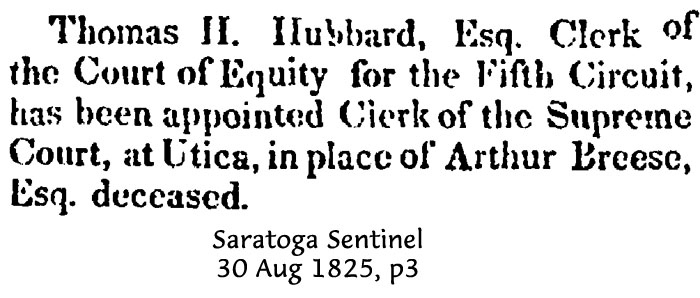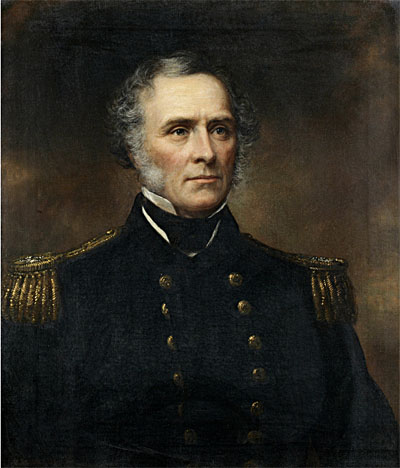 Twentieth Century Biographical Dictionary of Notable Americans
Samuel Livingston Breese, naval officer, was born at Utica, N.Y., in 1794. He began his naval career as a midshipman in 1810, was commissioned Lieutenant in 1816, and captain in 1841. In 1845 he was attached to the Mediterranean squadron in command of the frigate Cumberland, and during the Mexican war took part in the capture of Tuspan, Tabasco, and Vera Cruz. He was assigned to special duty on the great lakes in 1848; had command of the Norfolk Naval Shipyard from 1853 to 1855; of the Mediterranean squadron from 1856 to 1859; and of the Brooklyn navy yard from 1859 to 1861. In July, 1862, he was commissioned commodore. He was created rear-admiral on the retired list in September, 1862, and appointed light-house inspector. In 1869 he was port admiral at Philadelphia, and died at Mount Airy, Pa., Dec. 17, 1870.
[The journals of Samuel L. Breese for the U.S. Sloop of War Albany (1846) and the U.S. Frigate Cumberland (1844) are preserved in the Kane Collection of the American Philosophical Society.]

The Civil War Naval Encyclopedia, Vol 1, 2011, p76
Breese, Samuel Livingston
Birth Date: October 6, 1794
Death Date: December 17, 1870
U.S. Navy officer. Born in Whitestown, New York, on October 6, 1794, Samuel Livingston Breese was the brother of Sidney Breese, future senator from Illinois. Breese received a midshipman's warrant on December 17, 1810. During the War of 1812, he participated in the Battle of Lake Champlain (September 11, 1814), for which he was awarded a sword and received the thanks of Congress.
Breese was promoted to lieutenant on April 17, 1816, and served in the Mediterranean during 1826-1827. He was promoted to master commandant on December 22, 1835, and was assigned to the Philadelphia Navy Yard in 1836. Promoted to captain on September 8, 1841, he commanded the frigate USS Cumberland in the Mediterranean Squadron in 1845.
During the Mexican-American War, Breese captained the sloop USS Albany and took part in the landing and subsequent siege of Veracruz, and in the capture of Tuxpan, where for a short period he was the military governor. From 1853 to 1855 Breese commanded the Norfolk (Gosport) Navy Yard. He went on to command the U.S. Mediterranean Squadron from 1855 to 1858, and in 1858 assumed charge of the Brooklyn (New York) Navy Yard.
At the beginning of the Civil War, Breese had served in the U.S. Navy for 50 years, 198 of which were in sea service, 10 years in shore assignments, and some 20 years in awaiting orders in a navy that had too many officers. Breese was promoted to commodore on the retired list effective July 16, 1862, and effective September 3, 1862, he was advanced to rear admiral on the retired list. Upon retirement, he was appointed lighthouse inspector and also served on the court-martial board during the war. Breese died in Mount Airy, Pennsylvania, on December 17, 1870.
Spencer C. Tucker

The United States Army and Navy Journal, Vol 8, 1871, p.301, 24 Dec 1870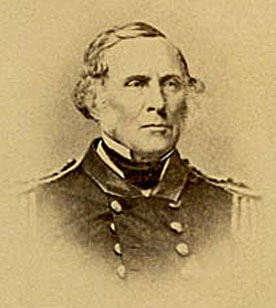 The roll of the departed is increased this week by the death of three officers of our Navy, Rear-Admiral Breese, Commodore Gardner, and Chaplain Stewart, all old officers, and at the time of their death on the retired list. Samuel L. Breese was born in 1794, and was appointed at large September, 1810. He took part in the battle of Lake Champlain as midshipman, and passing through the grades of lieutenant and commander, he was commissioned captain in 1841, and received the command of the Cumberland in 1845. He did good service at Taspan, Tobasco, and Vera Cruz, Mexico, and afterward served on the Lakes, at Norfolk Navy-yard, and as commander of the European squadron 1845-58. At the breaking out of the war he commanded the Brooklyn Navy-yard; was made rear-0admiral in 1865, and in 1869 was made port-admiral at Philadelphia. After sixty years of public service he went on the retired list in accordance with the order of the Department restricting the position of port-admiral to the port of New York. His funeral took place on Wednesday, two companies of the Eighth Infantry attending the naval warrior to his resting-place.

The Sailor's Magazine, p50
Rear-Admiral Samuel L. Breese, who died recently at his home in the district of Philadelphia known as Mounty Airy, was one of the oldest of our naval officers. He was born in 1794, and received his first appointment in 1810. He was commissioned as a Lieutenant on the 27th of April, 1816 and became Commander in December, 1838. In 1836 he was assigned to duty in the Philadelphia Navy-yard, and in 1840 at the Baltimore Rendezvous. He received a Captain's commission in September, 1841, and in 1845 commanded the frigate >Cumberland. During the Mexican war he did good service as a Captain in the Pacific Squadron, taking part in the attack and capture of Tushar, Tabasco, and Vera Cruz. After the close of the war, in 1848, he was assigned to special duty on the lakes, and from 1853 to 1855 was commandant of the Navy-yard at Norfolk. He made his last cruise as commander of the European Squadron from 1856 to 1858. For two years prior to the breaking out of the rebellion, he was commandant of the New-York Navy-yard, and during the first part of the war was actively employed in fitting out vessels for service. He received the commission of Rear-Admiral on the 16th of May, 1862, and was assigned to duty as an inspector of light-houses, in 1865 he was on special duty at New-York, and in 1869 was made Port-Admiral at Philadelphia. The late order of the Navy Department, allowing a Port-Admiral only at New York, placed him on the retired list, after active and efficient service in the navy for upwards of sixty years.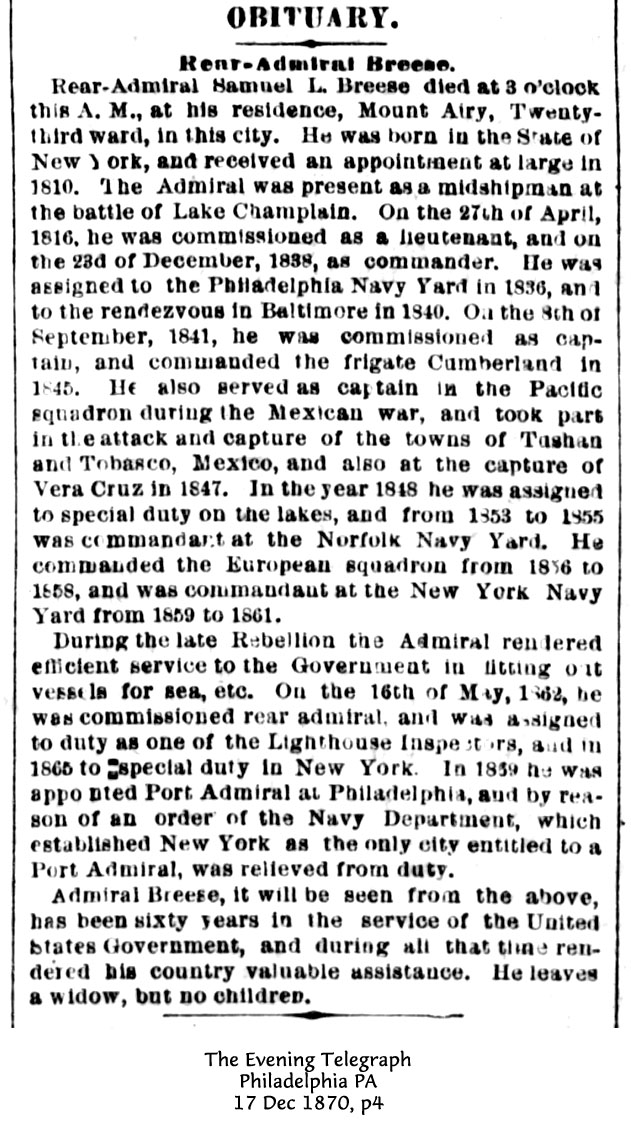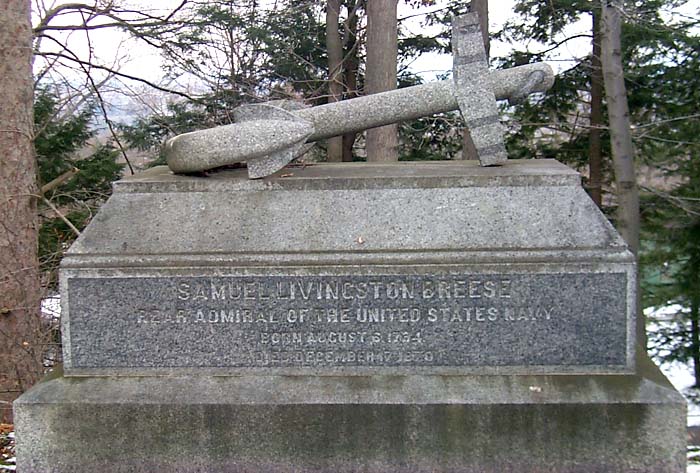 Courts and Lawyers of Illinois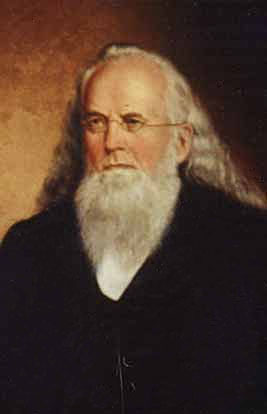 Sidney Breese, who was prominently identified with the early legal and political history of Illinois, was born July 15, 1800, at Whitesboro, Oneida County, New York. He received a thorough classical education at Union College, Schenectady, New York, from which institution he was graduated in 1818. Elias Kent Kane, who was also one of the prominent early lawyers and statesmen in Illinois, was reared in the family of Breese, and educated in the same school. Kane, who was the senior of Breese, removed to Illinois Territory in 1816, settling at Kaskaskia, where he entered upon the practice of law. Soon after Breese graduated from Union College he accepted an invitation from Kane to join him and enter upon the study of law in Kane's office. In 1820 he was admitted to practice and began his professional career at Brownsville, Jackson County.
In his first attempt to conduct a case before a jury Breese was unsuccessful, and his defeat so affected him that he decided to abandon the profession of law and take up some work for which he might be better fitted. He was appointed postmaster at Kaskaskia in 1821, and shortly after his defeat in the first law suit apparently soon thereafter changed his mind and decided to engage again in the practice of law, for in 1822 he was appointed by Governor Bond attorney of the Second Circuit, a position which he retained for five years.
Breese's first and most prominent contribution to the profession was the preparation and publication of the first volume of decisions of the Illinois Supreme Court, which is said to be the first book published in the state. This volume is not only noteworthy as a collection of the early decisions, but it possesses many unusual features, among them being the foot notes to many of the decisions containing interesting and valuable comments by the compiler.
In 1832 Breese enlisted and served as lieutenant-colonel in the Blackhawk war, and upon its conclusion resumed the practice of law, in which he continued until 1835, when the Legislature established the Circuit Court system, and he was chosen judge of the Second Circuit Court, which position he retained until 1841, when he was elected one of the judges of the Supreme Court of the state.
In the following year, 1842, he was elected for a full term to the United States Senate, upon expiration of which he was defeated for re-election by Gen. James Shields. Upon retiring from the Senate he practiced law for nearly a year, and in 1850 was elected to the State legislature from the district comprised of Bond, Montgomery and Clinton counties, and was elected speaker of the House at the forthcoming session of the Legislature.
When not engaged in his duties as a member of the Legislature Breese practiced law until 1855, when he was again elected circuit judge.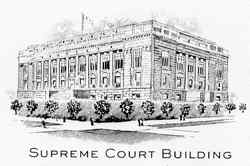 In 1857 upon the resignation of Chief Justice Scates he was returned to the bench of the Supreme Court, from the third grand division, in which position he remained until his death June 27, 1878.
During the long period of Breese's service on the bench, at a time when the problems confronting the court were not only complex, but often extremely irritating because of the constant conflict of the legislative, judicial and executive departments of the state, his deportment was invariably characterized by courtesy and impartiality. His opinions and judgments have received the highest commendation not only because of the integrity of the judge, but for his learning and ability.
While a member of the United States Senate Breese took decided ground in favor of the annexation of Texas, and advocated the title of the United States Government to Oregon up to line 54 degrees, 40 minutes; and strongly urged that the war with Mexico be carried into the heart of that country and the country finally annexed.
Prior to 1842 all lead mines in the country that had not been especially granted were owned by the Government, and leased to individuals. Senator Breese secured the passage of the bill providing for sale of such lands and thereby greatly facilitated the development of lead mining industry in Illinois, he also drafted the bill repealing the five years immunity from taxation after sale of public lands of the United States, and providing that such lands should become subject to taxation immediately after sale. This latter act was of importance to Illinois, as within its boundary there was an extensive area of Government lands that were being rapidly disposed of and it provided immediately receipt of revenue by the state after the sale of such lands.
One of the most important legislative acts with which Breese was connected was the bill providing for the grant of land to aid in railway construction, a scheme originated in 1835, which while it doubtless resulted in unjustly enriching railroad promoters, still had the effect of creating means of transportation much sooner than would otherwise have been possible. Breese seems to have seen in the Government lands a valuable asset for the industrial development of the country, inasmuch as he is said to be been in addition to the originator of the bill providing for the immediate taxation from the sale of such lands, and for the grant of lands to railroads, the originator of a plan providing for grants of land for the construction of a railroad from Lake Michigan to the Pacific Ocean.
Like many of his contemporaries, he was a man of force, and of vision, and without such as he the phenomenal development of the great mid-west would not have been possible.