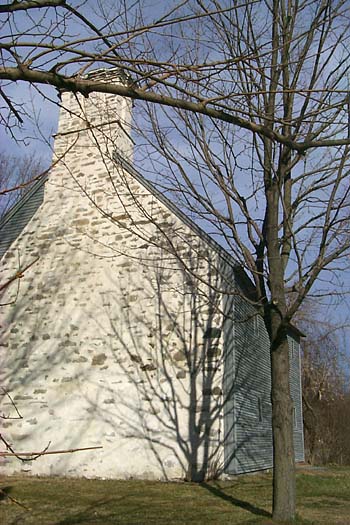 Eleazor Arnold and his parents (Thomas Arnold and Phebe Parkhurst) moved from Watertown MA, when he was ten years old, to join the Colony at Providence, RI with Roger Williams. His father was invested with about 20,000 acres of land which he purchased from the Indians. He erected his "mansion" in 1687 on the Great Toad to Mendon. The land he built on was fifty acres, left to him by his father at "World's End", near Scott's Pond.
In 1672, when he was 21, his father Thomas first appears on the Town Council. In 1684 and 1685 Eleazer joins his father on the Council. In 1686 he serves without his father. It's also the first year Eleazer serves as Deputy of the General Assembly, a position he holds for eight non-successive years. He's also Justice of the Peace in 1705 and 1708-9. In 1710, Eleazar Arnold obtained a license from the Town of Providence to "keep a public house for the entertainment of strangers" and sale of liquor. Arnold was extraordinarily successful and prosperous, as shown by the inventory taken after his death, which showed he was worth 441 pounds in 1722

Genealogical and Family History of Central New York, Vol 2, William Richard Cutter, 1912, p658
The family of Arnold is of great antiquity, having its origin among the ancient princes of Wales. According to a pedigree recorded in the College of Arms, they trace from Ynir of Gwentland, who flourished about the middle of the twelfth century and who was paternally descended from Ynir, second son of Cadwalader. King of the Britons, which Cadwalader built Abergavenny, in the county of Monmouth, and its castle which was rebuilt by Hamlet, ap (son) Hamlet, ap Sir Druce of Balladon, in France. From this Ynir, King of Gwentland, the line is traced through ten generations of nobles in Wales to Arnholt ap Gwillim, of Meirie, Esquire. In the twelfth generation, Roger, grandson of Arnholdt (3) and son of Arnholdt (2), adopted Arnold as a surname. He is called Roger Arnold, of Llanthony, in Monmouthshire. Esq. This brings the family to England. Roger Arnold married Joan, daughter of Sir Thomas Gamagn Knight, Lord of Coytey. Their son Thomas succeeded to the family estates in Monmouthshire: married Agnes, daughter of Sir Richard Warnestead, Knight. Their son Richard removed to Somersetshire, in the parish of Street; married Emmote. daughter of Pearce Young, of Wiltshire. Their son Richard removed to Dorsetshire, where he was Lord of the Manor of Bagbere and possessed many estates. He was twice married and had four sons. Of these Thomas Arnold settled in Cheselbourne, England, and is the ancestor of the Arnolds herein recorded. William, son of Thomas, came to America and settled at Providence, Rhode Island, where he became associated with Roger Williams, and filled many offices of trust. His son Benedict served ten years as governor of the colony of Rhode Island between 1663 and 1678.
(I) Thomas (2), youngest son of Thomas (1) Arnold of Cheselbourne, England, came to America in the ship "Plain Joan," and settled in Watertowu, Massachusetts, May, 1635; made a freeman May 13, 1640. He seems to have been very remiss in attending church worship. as he was fined on three separate occasions, once fined twenty shillings for "offence against the law concerning baptism"; fined five pounds for "neglecting public worship twenty days"; and ten pounds for "neglecting same for forty days." He afterward removed to Providence, Rhode Island, where he became prominent. He was admitted a freeman of the Rhode Island Colony, May 18, 1658. In 1666-67-70-71-72 he was deputy to the general assembly. In 1672 he was member of the town council; died September, 1674, aged seventy-five years. The name of his first wife is not known; he married (second) Phoebe. died 1688, daughter of George and Susanna Parkhurst.
Children by first wife:
1. Thomas, died young.
2. Nicholas, died young.
3. Susanna, married, 1654, John Farnum.
Children by second wife:
1. Ichabod, died young.
2. Richard, married Mary Angell;
he was deputy thirteen terms between 1671 and 1708, assistant to the governor nine years, speaker of the house 1707-08; resided in Providence.
3. Thomas, member of town council, and deputy five terms, 16671685.
4. John, married Hannah.
was deputy to the general assembly of Rhode Island, 1716.
5. Eleazer, married Eleanor Smith; was deputy eight terms between 1686 and 1715.
6. Elizabeth, married Samuel Comstock.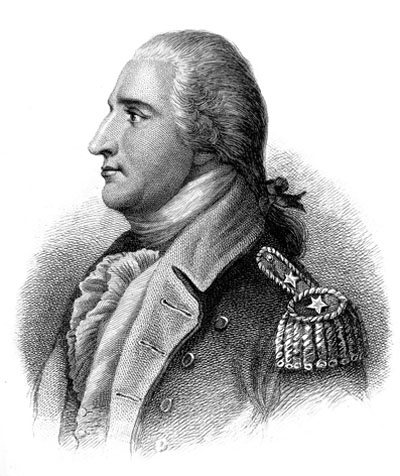 The seeds of Benedict Arnold's treason were probably sown in Philadelphia, where he was forced to defend himself against court-martial charges brought by the Executive Council of Pennsylvania. Arnold's skills as a diplomat did not match his skills as a military leader, and he was popular neither with the civilians he attempted to govern nor the officers with whom he fought. He was considered to be impetuous and imprudent in speech, with an overbearing personality and aggressiveness.
During the long wait for his trial, Arnold's financial position deteriorated due in part to his preference for the high life, and in part to the slowness of Congress in reimbursing him for the monies which he advanced from his own pocket for the support of his troops. The complaints of his treatment were listened to with sympathy by his new wife, Peggy Shippen, and her decided Tory leanings most likely magnified Arnold's sense of ill treatment. It was probably in this time period that the first British overtures to him were made.
A year after charges were filed, Arnold was found guilty of two charges and, on 6 April 1780, received the ordered reprimand from General Washington. Though considered nothing but a tap on the wrist by many, Arnold perceived this sentence as a betrayal, even though he was subsequently given command over West Point.
It was in this state of mind that Arnold listened to an offer from Major Andre, the British adjutant-general. The offer was for 20,000 pounds and a commission as major-general in the British army if Arnold succeeded in turning West Point over to the British. If he tried and the takeover failed, he was still guaranteed his expenses and a commission as a brigadier-general.
But the plan never got that far because Andre was captured before he could return to his ship. The papers found on him were evidence of the plot and it was only because of a warning by a courier of Andre's that Arnold was able to flee in time to avoid arrest. Andre was executed as an enemy spy, and Arnold took up arms with the British for the remainder of the war.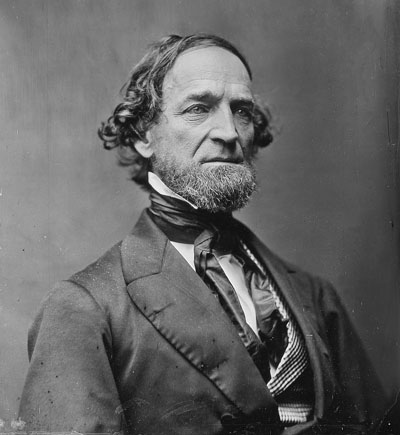 Who Was Who in the Union, p10
While serving as a Republican congressman from Illinois, Isaac N. Arnold also served on Colonel David Hunter's staff at 1st Bull Run. A New Yorker by birth, he practiced law there until moving to Chicago in 1836. Originally a Democrat, the slavery issue moved him into the Free Soil and later the Republican Party.
Meanwhile, he served in the state legislature and missed being elected its speaker. He was defeated for the U.S. Congress, as a member of the Republican Party, in 1858, but won two years later, serving from march 4, 1861, to March 3, 1865. Even while that body was in session, he served in a military capacity. He did not seek reelection in 1864, but became a treasury auditor for a little more than a year before resuming his practice and beginning a writing career.