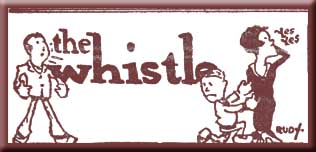 University of Chicago - The Daily Maroon
Nov 6, 1928
FOR UNA
You have gone.
I do not understand!
I only know that as you went
You turned and smiled, and laughed
And called me "Friend"
And still--
I do not understand.


To the Anxious Big Man
--Princesse Dorothy

My Gawd!
oooooOOOOO Saaay!
To Ida Noyes Hall
Soft
And mellow
As the
Warmth of
A woman's
Love........
............
Graceful
As the
Gazelle.....
............
A haven
For the
Flower of
Chicago's womanhood....
--The Ramblin' Romeo
Pseudonym not on Dec 14 list
Dere Tigur--
I suggest thot yu boil the Stumble Bum in very hot oyl and then shoote the poer remains. Hessa bum all rite. What dux he think us literati is? We dont want no bum like him in our circul! When we rites serius wurds we duz it with intents thot and wurk and no guy that is such a bum pote can write in our Atheium.


--Shakspere.

Quite right Shakspere Old Top! We must maintain the literary standards of the jolly old column.


Tiger.


"After all--it was almost a tie!"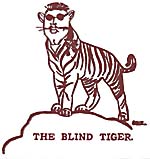 Family