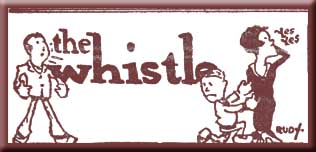 University of Chicago - The Daily Maroon
Nov 2, 1928
What Say Whistleers
Don't know whether we should disown the Stumble Bum or select him a large tin medal. Regardless of the ties binding all good Whistleers in the brotherhood of infamy he dashed off and broke in to the intimate circle of the literati. The Athenaeum By Allah! STUMBLE BUM! You're ... you're ... well, anyway you are.

HELP! L'PRINCESS
There is a tall and violent gentleman who has been pipping about my desk too often of late for comfort. He insists on being introduced to Princesse Dorothy and he doesn't believe that this end of the show is just as much a blank as he. He's to doggone big--Oh! Dorothy!

THESE LITERARY GENTS
Before art cometh food! Then cometh Atropos!
Anyway--
'S purty tough. Our guiding intellectual light must have his sandwich before he designs to grace our virgin columns with his fecund outpourings. It's not cricket. It really isn't done. A bit of cheese, a stout wedge of black bread, all washed down by foamy ale is quite a bit of all right. Such things are vouched for by the ancients, but, a Made-Right Sandwich is totally beyond the pale and this dilapidated and somewhat mangy Tiger enters a protest. What can you expect of a man that sleeps on his face?

"After all--the football season is not yet over."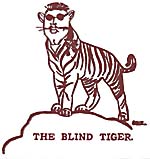 Family