University of Chicago - The Daily Maroon
Oct 18, 1828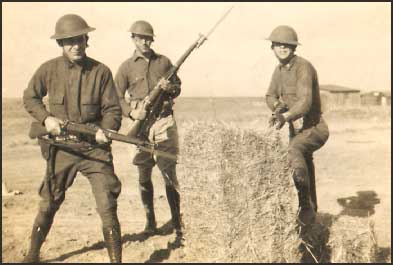 The Convent of the Guns

Our clean curved mouths are cold and dead.
Our polished skin is marred.
Our tawny thighs are thick with dirt,
Dinted, cut, and scarred;
Our day is done! But once!
Our open mouths blazed Deaths' caress
Our tongues with steel were tipped!
Ah! Bitter spinsters were we then
As we slashed and cut and ripped;
Our youth was filled with lovers
All laughing, joyous boys
Who stroked our slim, proud beauty
Their latest, deadly toys.
Then clean and fresh and polished
We went forth with the Dead
The living, lovely happy lads
Whose last touch, dyed us red.
But supplanted like all harlots
By the newer fresher one
We turned to rest and quiet
As our kind have always done,
With a printed tag about our throats
To inform our lovers' sons
We're an Ordanance Exhibition
The Convent of the Guns!

El Tigre.



Family